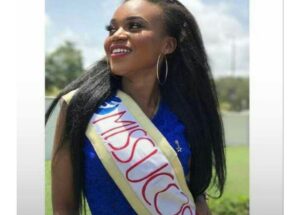 Former Miss University of Cape Coast (UCC) winner, Regina Chika Austin has been confirmed dead.
Miss Regina Chika Austin, widely known as Chika was a final year student of the University of Cape Coast reading Bachelor of Arts English and French as combinations.
The cause of her death is unknown but it came to light that she was put on dialsys before she passed on a few hours ago, which could possibly mean she had kidney related issues.