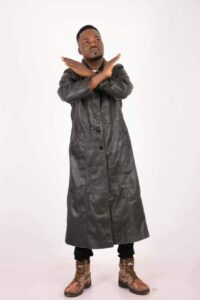 We've seen a photo of Kawoula Biov in suit, and social media is boiling with many reactions for him.
In fact , the suit is bigger than him, and to add more to his troubles, kawoula Biov's white shirt he wore appeared longer than the length of the suits. Trust me, social media is boiling seriously.
Judging by this latest photo, it seems Kawoula Biov would have to think of another style of dressing than wearing suit.
Kawoula Biov is a young talented musician that got into the limelight after his song 'Daavi Ne Ba' which featured Patapaa. The song became popular after Patapaa's verse "Scopatumanaa" went viral on social media and everybody was jamming to it.
See his photo below