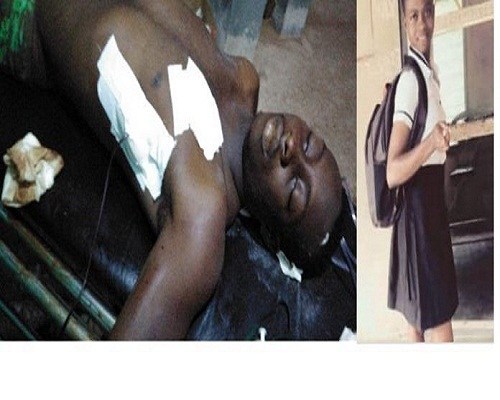 A 16 year old girl (name withheld) has allegedly stabbed her boy friend popularly identified only as Efo, to death at Kade in the Kwaebibirem District, in the Eastern Region.
The body of the deceased has been deposited at the morgue while the suspect has been arrested by police to assist investigations.
Information gathered indicates the girl stormed the house of the boyfriend with a knife in the evening around 10:00 pm after a tip off that he was flirting with her ex-girlfriend whom he has a child with. In an ensuing confusion the suspect allegedly stabbed the deceased in the chest and rib.
He bled profusely and was pronounced dead on arrival at the hospital.
#Source: ReportGhana