S3x shame hits Benkum SHS as video leaks
S3x shame hits Benkum SHS as video leaks
Some students have accused some teachers at Benkum Senior High School (SHS) in the Eastern Region of engaging in sexual activity with them.
The sexual encounter between a student and one of the teachers was captured on camera, and it has already leaked, creating stress in the typically tranquil school setting.
Others involved in the affair have begun speaking out due to mistrust and displays of power. Three teachers were allegedly implicated in the scandal.
ALSO CHECK:Lil Wayne bought his mum a brand new car
The Akropong Police Command has been notified of the incident, and an investigation is proceeding.
The English teacher, one of the teachers implicated, had his or her income stopped when the Akuapem North District and Eastern Regional Education Office formed a committee to look into the situation.
When approached, Isaac Bannie, one of the professors who was reportedly engaged, denied any involvement. He said that he was actually the student's family and not a buddy.
Officials at the Police command and the Office of Education verified the scandal.
Mr. Nyarkoh, the school's headmaster, disclosed that an investigation is being conducted.
The English instructor, Emmanuel Darkoh Mensah, is rumored to have expressed regret to the authorities for the scandal at this time. He is now concerned about death threats after the incident.
My apology
I acknowledge my cowardice. Yes, my actions were motivated by cowardice. The fact that my income was blocked in this extremely challenging economic climate we are currently experiencing, along with the subsequent loss of my work, made me feel insecure and made me waspish, which led me to behave in that way.
In my opinion, the girl destroyed me, so I wanted to make amends. However, my retaliation was excessive and even brought the school's name, teachers, and even students into disrepute. I pray to God to obliterate every painful indelible memory my action has caused everyone involved in this mess.
Yes, I let a schoolgirl drag me down, and now I take every insult and slur that is thrown my way because that is just how life is.
No, I'm not doing this to appease the authorities so they may help me get my job back—highly that's unlikely—but rather to let everyone know how sorry I am for my absolutely absurd behavior.
I'm sorry. I'm sorry for what I've done. I feel worthless right now, like my life isn't worth even a broken kitchen pot.
I made a mistake, so I humbly ask for everyone's pardon, especially the teachers involved. I've behaved in a childish manner and tarnished the school's reputation.
The Adwoa family (not real name) are threatening to kill me, which is, of course the bitterest punishment because I think even incarceration isn't enough for me, death is.
And I really apologize to Mr. Nyarkoh, the headmaster, for creating this mess. I apologize for acting so foolishly after allowing my emotions to make my judgment faulty.
Finally, I want to state once more that my behavior is awful, deplorable, untenable, unethical, absurd, and unfitting, and it merits all criticism and censure.
Total Views: 349 ,
A 21-Year-Old Soldier Man Dies At Ashiaman.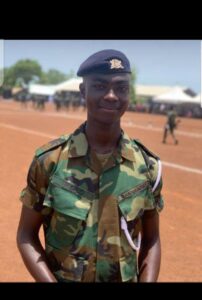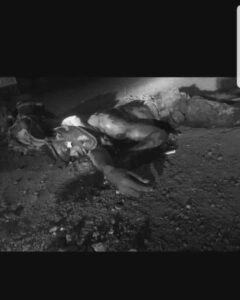 A soldier belonging to the 3rd Battalion Infantry in Sunyani has been murdered in Tafia, a suburb of Ashaiman, in the Greater Accra region, on Friday, 3rd March 2023.
Imoro Sheriff, a 21-year-old boy was allegedly killed by a gang after he visited his girlfriend in the area.
Imoro, whose position could not be immediately verified, was attacked with knives and other weapons, immediately after leaving the girl­friend's home.
It was said that Imoro usually visits his girlfriend anytime he goes to Ashaiman where he was born and raised.
When the Ghanaian Times visited the family home of Imoro, at Zongolika, a suburb of Ashaiman, on Monday, mourners were in a state of shock. The father of the deceased, Asa­nubu Imoro, confirmed the death of his son, saying he heard it via social media.
Asanubu Imoro said the son, who was based in Sunyani, Bono Region, informed him that he was attending a military programme in Accra and will visit family mem­bers on Friday.
"We were expecting him. When we called his number late into the night, there was no response. Somebody showed me a video and asked, do you know this man, that was when I identified my son."
According to Asanubu Imoro, the military and other security agencies have been in close contact with the family as the investigation into the killing was ongoing.
When the Ghanaian Times con­tacted the Ashaiman Divisional Police Command concerning the incident, the authorities declined to speak on the matter, but indi­cated that 13 suspects had been arrested so far.
Source: Ghanaian Times.
Total Views: 443 ,
Mother Hangs Her Son and Herself at Ahanta West.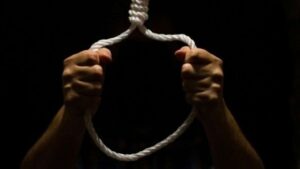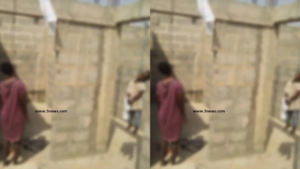 A young mother has committed suicide at Ajoa, a community in the Ahanta West Municipality of the Western Region. Before committing suicide, she hanged her son.
It is currently unknown what caused her to take her life and that of her son but eyewitnesses who interacted with the host of Connect FM's Omanbapa morning show, Nhyiraba Paa Kwesi Simpson, narrated that they met the lifeless, bodies of the young mother and her son in the early morning of Wednesday, January 2023.
"We came to work in the building as laborers and saw the lifeless body of the lady and her son when we got there," an eyewitness by name of Nana Yaw said.
"She could be in her early twenties whilst her son would be around four years. We don't know where they come from and we don't know any of their family members. They are still there on the ropes," Nana Yaw added.
From the images available, the young parent is seen hanged whilst her son's hand is tied with a rope in a sad situation.
"Information I have gathered is that residents around the community saw the young lady begging for money with her son yesterday around 4:00 pm. Nobody saw them again until this morning when we saw them dead in the uncompleted building. We do not know her in this community so we believe she came from somewhere else," Assembly member for Ajoa, Robert James Yankey, indicated.
Total Views: 1133 ,