Afrobeat Musician, Whidberry Rebrands To "Mr. Aviz"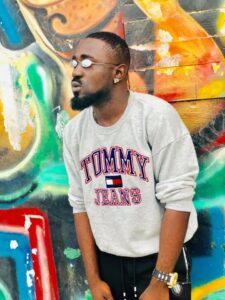 Contemporary Afrobeat musician and record manager, Whidberry wishes to inform the general public, his fans and associates that henceforth, he is to be known by the brand name "Mr. Aviz".
He explains that the migration of the brand name is to serve a greater purpose of easy identification and solidification.
Moreover, the new pen name "Mr Aviz" comes from his original name, "Michael O. Avis". He also posited that it took a careful scrutiny before he and his management came by the new name.
"Mr Aviz" has over the years churned out rich bangers with visuals. Popular of them are, "Baba God" which featured popular actor Liwin in the song's  visuals and "No Be Lie" which featured Samini.
Mr. Aviz wants to ensure all his fans and music lovers that the change of name is in no way going to affect his music prowess, and that he would serve them with nothing but nice and quality tunes.
Total Views: 946 ,
King Paluta Gifts Himself A Brand New Car On His Birthday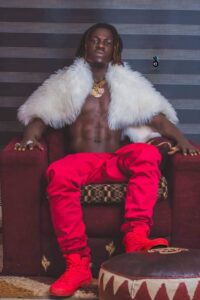 King Paluta, an award – wining musician and 'Yahitte' crooner, is now the newest car owner in town after striking himself with a brand-new car on his birthday.
The year 2023 has been a great start for the young super star as your number one and reliable news portal Dawuroo.net stumbled on a video of the African best lyricist cruising in his 2023 registered saloon car on his birthday.
Close and reliable source confirms that, King Paluta gifted himself the gift as he celebrated his birth on 27th January, 2023.
Keep watch to this space as he will drop his much anticipated 'Yahitte' remix featuring Strongman, Amerado and Quame Stika.
Total Views: 479 ,
Exclusive Interview with Sarkodie | Listen Up
Sarkodie, the Sarkcess Music award-winning artiste, gave his best during the STIR IT UP: VIRTUAL PRESS DAY with Gracey Mae on Tuesday, January 24, 2023 with your favorite host Samuel Ampomah A.K.A (BIG SAMO) from Ghanamusicblog Network 
.
Below is the podcast, which you can listen to by hitting play.
Below is the podcast, which you can listen to by hitting play.
Total Views: 1473 ,