Akufo-Addo booed on stage at Global Citizen Festival in Accra
Akufo-Addo booed on stage at Global Citizen Festival in Accra
When President Nana Addo Dankwa Akufo-Addo took the stage at an international concert at Accra's Black Star Square, he was booed by the audience.
Numerous local and foreign artists performed as part of the Global Citizen Festival, which drew thousands of spectators to the location.
During the President's presentation, some of the audience members started clapping and screaming "away, away."
ALSO CHECK:The SRC President of Ghana Law School has been sacked
When it was the turn of the President to make his presentation, a section of the crowd began clapping and chanting 'away, away…"
During the President's presentation, some of the audience members started clapping and screaming "away, away."
In a video obtained by GhanaWeb, the president is heard declaring, "The whole world is in Ghana today," as the crowd screams "away, away."
As the cries died down, the president continued speaking from the stage's brilliant lighting.
The incident has received a lot of social media attention, particularly on Twitter where people have been poking fun of it.
Information about Global Citizen and its event
The largest group of people taking action and creating change in the globe, Global Citizen is committed to putting an end to extreme poverty NOW.
By taking daily action, millions of Global Citizens from all over the world are raising their voices and enacting long-lasting change in the direction of sustainability, equality, and humanity.
The Global Citizen Festival began as a music festival where attendees may obtain free tickets by doing actions to reduce extreme poverty.
WATCH VIDEO:
Total Views: 471 ,
Shatana's Song "Ka Ne Wu" Goes Viral As Fans Jam To It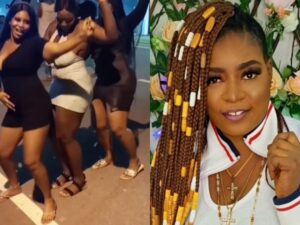 Songstress and queen of conscious music in Ghana, Shatana has entered the trends on social media with her newly released single, "Ka Ne Wu". The song which was released a week ago has appealed to the masses and music lovers. Due to this, many are those who are making videos with it on all media fora.
The masterpiece, "Ka Ne Wu" posits that being truthful always is the key to self actualization and success. Speaking truth  to power without favour is prime in all our endeavors. Also the musician talked about past leaders and influential people who spoke the truth to death but their legacies lives on.
The song which is a mid tempo although didactic will get you grooving owing to the sweet melodies which spices it. This is the more reason, fans could not help but go gaga with the song all over social media. As ladies twerked wildly to the beat and gentlemen danced with their girlfriends with it, another sect also replicated the lyrics with a skit or role play.
Enjoy a compilation of the videos from below.
Also stream, download, listen, enjoy, and share "Ka Ne Wu" by Shatana from below.
Total Views: 862 ,
Bisa K'dei's Father Calls Him The "King Of Highlife" In Heartfelt Birthday Message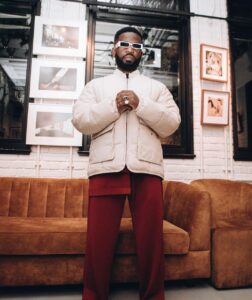 Highlife king Bisa Kdei has been making waves on the Highlife scene for years, but recently he received high praise from someone who has known and supported him for his enter life. In a birthday message he posted on social media, Bisa Kdei's father called his son the king of Highlife music
It's clear that music runs in the family. Bisa Kdei whose real name Ronald Kweku Dei Appiah was born in the Eastern Region of Ghana. Both his mother and father were into authentic Highlife music, and that upbringing made him fall in love with the music genre
Bisa K'dei's father has been his biggest supporter from the start as evidenced by the heart felt message he posted on social media. In his birthday message, Mr Appiah praised his songs talent and hardwork and said that Bisa Kdei is the current musician keeping the genre alive
Over the years Bisa Kdei has released multiple successful albums and singles and has won several awards for his work
Bisa K'dei's fathers message is a testament yo the impact his son has made in the music and society as a whole. With his impressive blend of Highlife music, activism and hardwork, Bisa Kdei is well on his way to living up to his father's claim that he is indeed the king of Highlife music.
Total Views: 713 ,