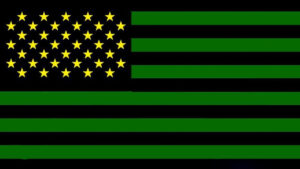 It is obvious that by now everyone is aware and have seen the new "Kumerica" trend that has taken over both the traditional and digital media space in Ghana. Many are those who don't know what really the movement is about, how come the movement came into being and where it was targeted to get to.
The Kumerican movement is an entertainment initiative (more music wise), set up by a pack of young musicians from Kumasi, spearheaded by Bra Benk, "Mama Wo Adum", to help promote their music and what they stand for. Other key members of the movement are, Kawabanga, Sean Lifer, O' Kenneth, Sean Lifer, Obey Tunez, Reggie, Kwaku DMC, City Boy, C Mob, and a host of others.
The movement was created by these young musicians to differentiate themselves from others in the art. In so doing, they created their own genre of locally made drill music, which they came to name Asakaa. It's rather sad that people have began distorting and thwarting the essence of the movement, which is to promote these young musicians and their genre of music, which they tirelessly worked their asses of for.
It will be of great importance to the movement if we stick to these young musicians dreams for the movement and pull up our weight behind them, so they grow the movement to the maxima, instead of everyone doing their own thing in pretence of supporting the Kumerican dream.