Coachella Files Copyright Infringement Lawsuit Against Afrochella
Coachella Files Copyright Infringement Lawsuit Against Afrochella
Megafest in California claims The Ghana Afrobeats event invaded the American market, attempted to cybersquat on domain names, and tried to patent the song "Chella."
A copyright infringement complaint has been launched against the directors of Afrochella, a Ghanaian music festival that focuses on Afrobeats music, by GOLDENVOICE, THE CONCERT GIGANTIC BEHIND COACHELLA.
Three years after receiving a warning from Goldenvoice owner AEG that the Afrochella festival was violating its trademark, the case was filed on Wednesday in a California district court and obtained by Rolling Stone.
ALSO CHECK:Nigerian former footballer arrested for alleged cocaine trafficking
"We get that you are calling your music and art festival Afrochella. AEG wrote to the Afrochella organizers in 2019 and stated, "We observe that your event is a part of a bigger celebration that is intended to entice Africans living abroad (including those in the United States) to return home to Africa.
Regardless of the occasion or event, it is very likely that using the name Afrochella for a music and arts festival may cause misunderstandings and false impressions about your relationship to AEG and Coachella.
The general public is likely to think, in particular, that you are approved by or associated with AEG or Coachella.
You even acknowledged that Coachella served as the inspiration for both your event's name and its content.
Similar criticisms of having your own Facebook page claim that using the name of your festival to capitalize on the popularity of the Coachella brand is unethical.
Total Views: 151 ,
"If You Want Good Husbands Fix Your Brains Not Your Body" – Shatana Fires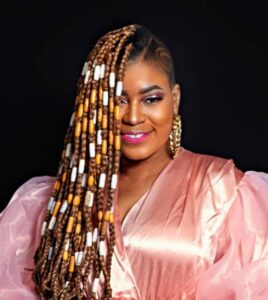 Firebrand, Shatana has vented her spleen on "slay queens" who have developed the habit of enhancing their bodies to attract men to do their biddings. Shatana explained that although men may seem to be in tune with such ladies, it is mostly for a moment when these men see that such ladies bring nothing to the table.
She advised that it will be in their own interest if they invest those huge monies spent on enhancing their bodies to "fix their brains" to gain knowledge instead. She quizzed that after all the liposuctions, artificial implants yo enlarge breasts, tummy trimming and tucking, why are these ladies still single? The irony!
Checkout the video of what she projected in it's entirety from below.
The vociferous songstress, Shatana has a new jam out titled, "Dem No Reach" which features Kiaani. The song's subject matter is akin to the power of God working over principalilties and making one utterly prosperous. Checkout the record from below.
Total Views: 732 ,
I Gave Shatta Wale To Terry Bonchaka To Teach Him – Kay Smooth Alleges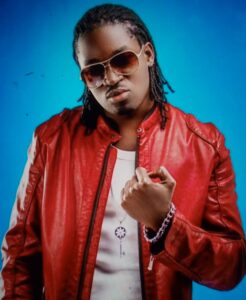 Music great Kay Smooth has made some wild ostensible claims about the Ghanaian dancehall king, Shatta Wale which is buzzing wildly on media spaces. Kay Smooth explains that he indirectly made Shatta Wale who he is today.
Kay Smooth made this allegation on Power FM's Entertainment Show with Agyemang Prempeh last Saturday. He unfolded that Shatta was his school son in Winneba Secondary School and that at one of their fun fairs, he introduced Shatta Wale to late veteran musician, Terry Bonchaka, and begged him to mentor him. He further unraveled that he sometimes took Shatta to Terry's house so Wale could learn from Terry.
Kay Smooth furthered that Shatta Wale had a time past invited him home and admitted to Pope Skinny who was present at that moment that indeed he (Kay Smooth) was the one who made him.
Check out exactly what he said on Power Entertainment's show from below.
Also checkout some of Kay Smooth's most recent songs.
Follow Kay Smooth on the following social media fora:
Facebook – Kay Smooth
Instagram – kaysmoothmusic
Total Views: 1596 ,