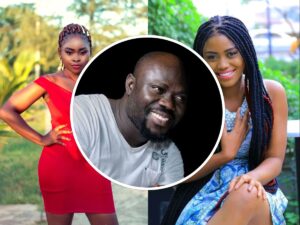 Eshun's career has not been on healthy grounds since she left her former management, Quophimens Music. The events surrounding her exit were blatantly unappealing and bizarre.
One of these was that she came out to say she was in a sexual relationship with her manager, Quophimens which later turned sour, and Mr. Quophimens changing her verified Instagram password, and changing her account name to that of his newly signed artiste, NaaNa Blu, amongst others.
When we thought all had boiled down and Eshun would by now forgiven and forgotten the brouhaha with Quophimens music, Eshun just last week blocked his former manager, Quophimens and his new signee, Naana Blu on Twitter.
We hope this artiste versus management banter does not ressurect.