I was the one in the video- Tiwa Savage confesses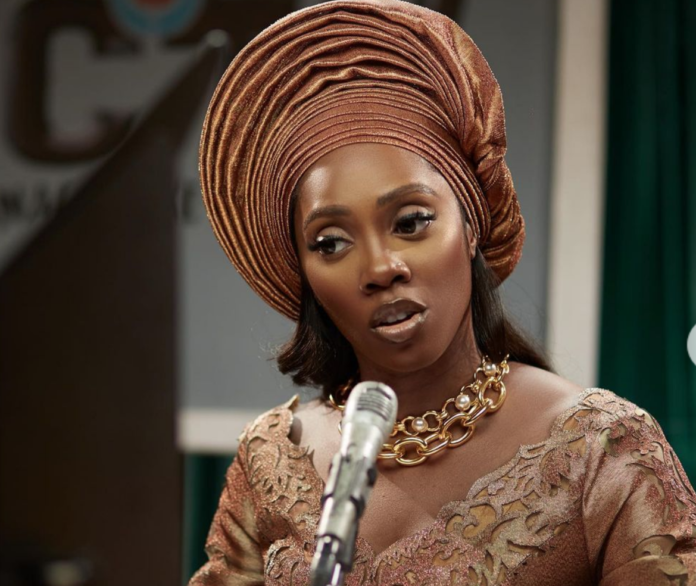 Tiwa Savage has reacted to her leaked sex video weeks after she claimed someone was trying to blackmail her with the video.
The video was eventually leaked on Monday night, October 18, 2021,
However, 'the somebody son' crooner took to her Instagram stories to react to the video.
She slammed her critics who hate that she didn't let the sex video destroy her.
"You hated how I was able to control the narrative and get ahead of the story before it consumed me and how I'm able to joke on stage about something you thought should destroy me and make me feel ashamed," she wrote.
Continuing, the Universal Music Group recording music act owned up to having a sex video with her boyfriend leaked saying she won't be cowed in to blackmail. "You must knock my head when you see me otherwise. Gistloversblog with my full chest."
Ahead of the leak, Tiwa explained the video was accidentally posted on Snapchat by her lover who deleted it after he realised his error.
But she said the video had already been downloaded by a stalker.
In an interview with American OAP, Angie Martinez of Power 105.1, the singer absolved her lover and other people close to her of deliberately leaking the video.
"I am not going to call it a sex tape but it's a tape between me and the person I am dating right now…It is not from someone working closely with me. What happened is that the person did it on Snap and he posted it by accident, but he quickly deleted it.
"However, someone got it before he could delete it. It is a very short video, but it is me. It is going to be out there and I can just imagine the memes. I just found out yesterday. I could not sleep last night."
Savage, 41, revealed that the incident happened last month and that the person tried extorting money from her but that she was not going to allow anyone to blackmail her "for doing something that is natural."
"I am that crazy I could put it out myself – you are not making any money off me," she said.
The singer also said she tried to manage the situation to no avail. She said, "We tried to stall them, but I later decided that I am going to own the narrative. I am not ashamed of it; this is someone I am dating; I am not cheating, neither is he. We are grownups.
"I cannot believe this is happening to me. I feel for my fans because they will have to keep defending me. I can switch off my phone or have someone run my account so I do not see that, but my fans will feel the need to protect me. I will like my fans to ignore it."
Savage disclosed that the blackmailer sent the sex video of herself and her current partner to her team, demanding money.
Total Views: 171 ,
Shatana's Song "Ka Ne Wu" Goes Viral As Fans Jam To It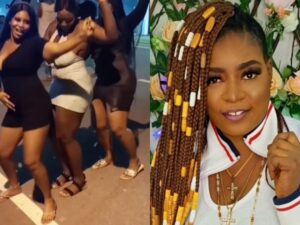 Songstress and queen of conscious music in Ghana, Shatana has entered the trends on social media with her newly released single, "Ka Ne Wu". The song which was released a week ago has appealed to the masses and music lovers. Due to this, many are those who are making videos with it on all media fora.
The masterpiece, "Ka Ne Wu" posits that being truthful always is the key to self actualization and success. Speaking truth  to power without favour is prime in all our endeavors. Also the musician talked about past leaders and influential people who spoke the truth to death but their legacies lives on.
The song which is a mid tempo although didactic will get you grooving owing to the sweet melodies which spices it. This is the more reason, fans could not help but go gaga with the song all over social media. As ladies twerked wildly to the beat and gentlemen danced with their girlfriends with it, another sect also replicated the lyrics with a skit or role play.
Enjoy a compilation of the videos from below.
Also stream, download, listen, enjoy, and share "Ka Ne Wu" by Shatana from below.
Total Views: 228 ,
Bisa K'dei's Father Calls Him The "King Of Highlife" In Heartfelt Birthday Message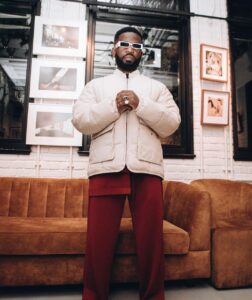 Highlife king Bisa Kdei has been making waves on the Highlife scene for years, but recently he received high praise from someone who has known and supported him for his enter life. In a birthday message he posted on social media, Bisa Kdei's father called his son the king of Highlife music
It's clear that music runs in the family. Bisa Kdei whose real name Ronald Kweku Dei Appiah was born in the Eastern Region of Ghana. Both his mother and father were into authentic Highlife music, and that upbringing made him fall in love with the music genre
Bisa K'dei's father has been his biggest supporter from the start as evidenced by the heart felt message he posted on social media. In his birthday message, Mr Appiah praised his songs talent and hardwork and said that Bisa Kdei is the current musician keeping the genre alive
Over the years Bisa Kdei has released multiple successful albums and singles and has won several awards for his work
Bisa K'dei's fathers message is a testament yo the impact his son has made in the music and society as a whole. With his impressive blend of Highlife music, activism and hardwork, Bisa Kdei is well on his way to living up to his father's claim that he is indeed the king of Highlife music.
Total Views: 547 ,