Amerado v Lyrical Joe: Keep families out of this – Da' Hammer
Amerado v Lyrical Joe: Keep families out of this – Da' Hammer
Da' Hammer, a music producer and businessman, has urged the rival Ghanaian rappers Amerado and Lyrical Joe to avoid involving their families in their verbal altercation.
On Thursday, August 11, 2022, the venerable musician posted this on social media and identified his current favorite artist from the pair.
But the boys do rap, oo," he cried.
"But thus far, I'm on Amerado's side. The moment further notice. Lol," he revealed.
According to the CEO of The Last Two Music Group, "Occasional conflicts in rap is undoubtedly fine as long as no one hits below the belt," such lyrical bouts are beneficial for the the rap music industry.
ALSO CHECK:Tiktok contracts Ghana's FirstLady for an official commercial jingle
"Keep families out guys," he pleaded, finishing off with the words 'for the culture' with a hashtag.
Meanwhile, well-known media figure Nana Aba Anamoah tweeted what appears to be her opinion of what hip-hop and hip-life culture refer to as a "fight."
She simply stated, "Lyrical Joe is very lethal."
In other tweets, "I love the morphology in his rap." And "Wo ni suban @_Lyricaljoe."
Broadcaster Delay, who Lyrical Joe, also known as LJ, has referred to in his diss songs, had already requested a cease-fire from her friend and rumored lover Amerado. He agreed, but later disregarded the directive.
The cause of the Beef
The feud between the two rap acts, which has resulted in unprintable remarks and the disclosure of purported secrets, is believed to have begun as a result of disappointments at this year's 3Music Awards and Vodafone Ghana Music Awards, respectively.
Lyrical Joe had complained that Amerado had won Best Rapper of the Year at 3Music instead of him, and Amerado had complained that Lyrical Joe had won Best Rap Performer at the VGMAS instead of him.
Additionally, Lyrical Joe disclosed in a Twitter chat organized by Kalyjay that he felt assaulted by Amerado because of some lyrics he "spewed" on an Eno Barony song in which he was featured.
ALSO CHECK:Musician C.I.C Buys An Expensive Mansion In Ghana
He then described how when he was interviewed by YouTuber Kwadwo Sheldon and responded to the song in question, his rival Amerado, who was releasing a song on the same day, interpreted it as a cunning attempt to detract attention from the song "Obia Boa."
On Joe's birthday, August 5, 2022, Amerado responded by releasing a song called "Kyibom," which is a diss track.
Lyrical Offended, Joe responded in kind. Since then, each of them has written about four songs that are verbally abusive and challenging.
Unexpectedly, Amerado announced his new album today, Friday, August 12, 2022, with a video titled "GINA: God is Not Asleep," seemingly oblivious of LJ's most recent diss, "Abaduaba Ameliar."
Do you think the beef is over?
Source: Classfmonline.com
Total Views: 156 ,
ARTIST PROFILE; MEET THE BEST GHANAIAN AFRO-HIGHLIFE SINGER.
Essien John who is famously known as Joey Slym is a young Ghanaian man who does Afro Highlife. He hails from Central region,Cape Coast South to be precised but now in Takoradi.
According to him, he discovered his talent when he was in senior high school, music runs through his family as well. The youngster is mostly motivated by nature but dislikes people who are hypocrite.
He has 4 singles and 1 feature out there. He sang Cynderella, Wokw3 Moko, Bouncer and Adannma. He is on all the social media platforms as Joey Slym.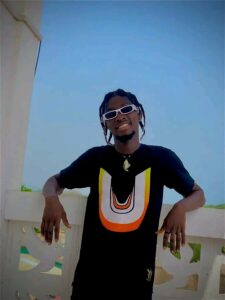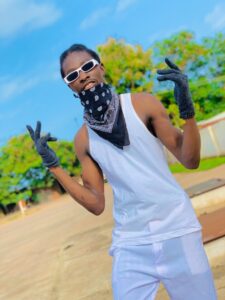 Total Views: 1938 ,
Amerado announces getting married
Amerado announces getting married
Ghanaian rapper Amerado has announced getting married after releasing his much anticipated maiden album God Is Never Asleep (G.I.N.A) on October 25.
His Instagram post stated: "getting married after GINA" GINA is out tomorrow.
ALSO CHECK:Spotify invest $100K to the new Africa Podcast Fund project.
While internet users have exhibited an increased curiosity in the identity of the artist's future spouse, some have theorized that it might be Deloris Frimpong Manso, better known by her stage name Delay, a TV host and radio presenter.
While some have claimed this, others have criticized his tweet as an attempt to promote his new album.
Amerado expressed his appreciation for Delay in a song he wrote in May of this year, saying that it would be wrong for him to quit the esteemed broadcaster for American diva Rihanna.
The rapper Delay is endearing in the song "Obiaa boa," which was published on May 13, 2022.
The sound engineers Two Bars, Tubhani, ItzJoeBeatz, and ItzCJ Madeit produced the ten-track album G.I.N.A, which included the songs Nyame Dada, No Stress, Grace, Got You, Pay Me, 666, Back To Sender, Black Change, You Are The One, and Hahaha.
The album features Efya, Epixode, Fameye, Lasmid, Eno Barony, Simba, and Laioung among other artists.
Total Views: 3969 ,