Migos: Takeoff shot dead in Houston
Migos: Takeoff shot dead in Houston
According to TMZ, Takeoff, who was a rapper in the group Migos with Quavo and Offset, has passed away.
Around 2:30AM Houston time, the 28-year-old rapper, real name Kirshnik Khari Ball, was shot and killed while playing dice with Quavo at a Houston bowling alley.
Takeoff was pronounced dead at the scene. Two further visitors were shot on the property and sent to the hospital. Quavo escaped injury.

ALSO CHECK:Davido and Chioma's son is dead
Friends and admirers of the late rapper paid tribute to him on Twitter. Boxer Chris Eubank Jr. stated, "I remember Takeoff being a very down to earth, cool man. I can't believe I have to repeat this, but something needs to happen in the industry since another young black celebrity was murdered without cause.
In 1994, Takeoff was conceived in Lawrenceville, Georgia. In 2008, he started rapping alongside Quavo and Offset, who were his uncle and cousin, as the group Polo Club. The group's debut mixtape as Migos, Juug Season, was released in 2011.
Versace, the group Migos' first widely popular track, was released in 2013. Known for popularizing the triplet flow—Migos' trademark rapid-fire cadence—in modern rap, the song was later remixed by Toronto rapper Drake, who would later develop a close friendship with all three group members.
Migos are best known for their 2016 Lil Uzi Vert collaboration Bad and Boujee, which peaked at No 1 in the US, as well as top 10 hits MotorSport, with Nicki Minaj and Cardi B, and Walk It Talk It, with Drake. As a solo artist, Takeoff released one album – 2018's The Last Rocket, which debuted at No 4 in the US – and one collaborative record, last month's Only Built for Infinity Links, with Quavo.
Total Views: 1009 ,
"If You Want Good Husbands Fix Your Brains Not Your Body" – Shatana Fires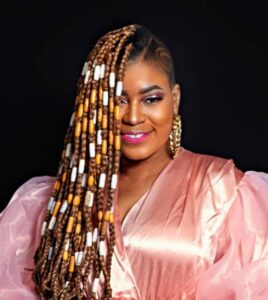 Firebrand, Shatana has vented her spleen on "slay queens" who have developed the habit of enhancing their bodies to attract men to do their biddings. Shatana explained that although men may seem to be in tune with such ladies, it is mostly for a moment when these men see that such ladies bring nothing to the table.
She advised that it will be in their own interest if they invest those huge monies spent on enhancing their bodies to "fix their brains" to gain knowledge instead. She quizzed that after all the liposuctions, artificial implants yo enlarge breasts, tummy trimming and tucking, why are these ladies still single? The irony!
Checkout the video of what she projected in it's entirety from below.
The vociferous songstress, Shatana has a new jam out titled, "Dem No Reach" which features Kiaani. The song's subject matter is akin to the power of God working over principalilties and making one utterly prosperous. Checkout the record from below.
Total Views: 764 ,
I Gave Shatta Wale To Terry Bonchaka To Teach Him – Kay Smooth Alleges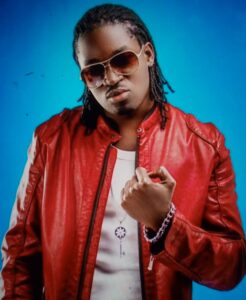 Music great Kay Smooth has made some wild ostensible claims about the Ghanaian dancehall king, Shatta Wale which is buzzing wildly on media spaces. Kay Smooth explains that he indirectly made Shatta Wale who he is today.
Kay Smooth made this allegation on Power FM's Entertainment Show with Agyemang Prempeh last Saturday. He unfolded that Shatta was his school son in Winneba Secondary School and that at one of their fun fairs, he introduced Shatta Wale to late veteran musician, Terry Bonchaka, and begged him to mentor him. He further unraveled that he sometimes took Shatta to Terry's house so Wale could learn from Terry.
Kay Smooth furthered that Shatta Wale had a time past invited him home and admitted to Pope Skinny who was present at that moment that indeed he (Kay Smooth) was the one who made him.
Check out exactly what he said on Power Entertainment's show from below.
Also checkout some of Kay Smooth's most recent songs.
Follow Kay Smooth on the following social media fora:
Facebook – Kay Smooth
Instagram – kaysmoothmusic
Total Views: 1616 ,