Prophet Kumchacha Towers Towards Jubilee House
The founder and leader of the Heaven's Gate Ministries,  Prophet Nicholas Osei mostly known as Kumchacha, has formally declared his intent to contest in the 2024 presidential election on the ticket of the Kum People's Party (KPP).
According to information gathered from close sources and his team, Prophet
Kumchacha did not just wake up to this fate but has thoroughly thought through it before moving into motion. Kumchacha who is known for his aggressive outbursts on social and political issues in the country deems himself fit for presidency because he believes he being a man of God with thousands of people under his care knows how best to manage the nation.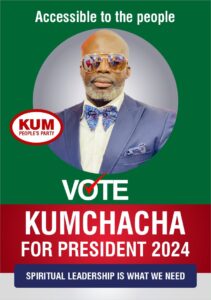 The man of God is said to have already assembled a team of able bodied men with intellect and drive who are ready to serve the country Ghana. Prophet Kumchacha promises a government that prioritizes the needs of the needy and less privileged.
His team furthered that, the prophet realising the fact that all past governments having abused the rule of law, and lying to power by playing with the intelligence of Ghanaians, he sees himself as the saviour to correct all the wrongs of the country now because he has all the clues and policies needed to reconstruct the nation.
His team also projected that team KPP led by Prophet Kumchacha believes partisanship is the major contributing factor of our woes as a country and the faster we ditch it, the better. They indicated that Ghana is underdeveloped because of bad leadership. They urged Ghanaians to do away with the politics of "NPP and NDC" and see their leader, Prophet Kumchacha as the alternative.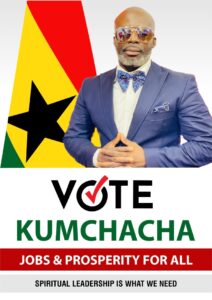 Kumchacha and his "Kum People's Party" in their manifesto spelt out ten core objectives of revamping Ghana's economy. Starting by focusing on unemployment, health, and women empowerment. They will then zoom into  the education, infrastructure and  sports sectors. Lastly they will hurdle the affairs of tourism and agriculture into betterness.
The source also mentioned that the "KPP" administration will work vigorously to implement policies that will take care of Ghanaians by creating employment for the youth.
Also, providing the health needs of the people would also be their outmost priority. He said if Prophet Kumchacha is elected president, his government will build well equipped general hospitals in all the 16 regions of Ghana to support the existing ones which are at times chocked.
The source, however, appealed to the people to consider him for the coveted office of the president based on his experiences and commitment to democratic norms.
The team then has assured Ghanaians that they are going to see more of KPP as they have readied their campaign song and fliers which they will release soon.
Watch this space for more updates on this story.
Total Views: 1870 ,
Songstress, Naja Steals Show At "Onua Showtime With Mcbrown"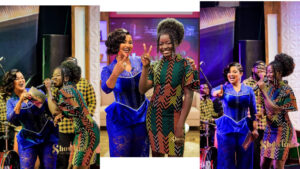 Empress Nana Ama Mcbrown Endorses Rising Female Singer NAJA After showcasing her enormous and enviable talent with a performance on Onua Tv's 'Showtime With Mcbrown', rising Ghanaian singer and number one hitmaker Naja has been endorsed by the eloquent Nana Ama Mcbrown as the next big female act to come from the shores of Ghana.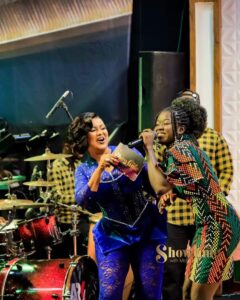 The young singer partnered with the Ark Band to give a stellar performance commencing last Sunday's edition of 'Onua Showtime With Mcbrown'.The show which is growing to become one of the biggest to be aired on national television served its audience with great music and intellectual conversation and had Naja and the legendary Ofori Amponsah as special guests.
Introducing the young artiste on the show, Nana Ama Mcbrown indicated her love for the young musician and conferred on the young musician that her silky melodious output, coupled with talent and unaltered black beauty will shoot her to become 'number 1' in the music scene.Naja has attained features with avts like Akwaboah, Strongman and Obibini, all whose songs she performed on the night.She also did a special rendition of her hit 'Number One' for Mcbrown.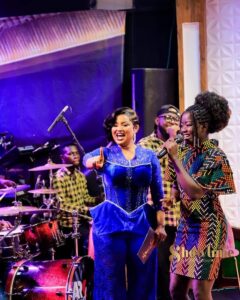 Born Henrietta Marfowaa, the Brong Ahafo-based singer shot into fame after emerging winner of Joyprime's reality talent show Prime Studios. Her magnificent talent over the years has propelled her to perform at the GUBA awards in Rwanda where she met the Grammy CEO courtesy Dentaa. Naja has released her maiden musical EP dubbed "Taste Of Love" .
See Link Below
https://yve.fanlink.to/TasteOfLove
Total Views: 370 ,
"If You Want Good Husbands Fix Your Brains Not Your Body" – Shatana Fires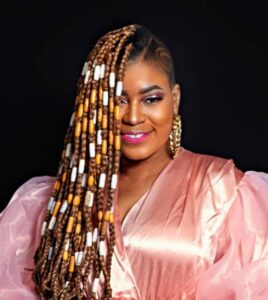 Firebrand, Shatana has vented her spleen on "slay queens" who have developed the habit of enhancing their bodies to attract men to do their biddings. Shatana explained that although men may seem to be in tune with such ladies, it is mostly for a moment when these men see that such ladies bring nothing to the table.
She advised that it will be in their own interest if they invest those huge monies spent on enhancing their bodies to "fix their brains" to gain knowledge instead. She quizzed that after all the liposuctions, artificial implants yo enlarge breasts, tummy trimming and tucking, why are these ladies still single? The irony!
Checkout the video of what she projected in it's entirety from below.
The vociferous songstress, Shatana has a new jam out titled, "Dem No Reach" which features Kiaani. The song's subject matter is akin to the power of God working over principalilties and making one utterly prosperous. Checkout the record from below.
Total Views: 1507 ,