Ras Nene Reveals The Secret Behind His Name.
Ras Nene was a guest on The Delay Show on Sunday and he made some interesting revelations regarding the history behind his stage name.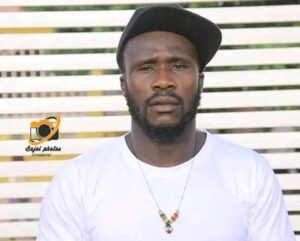 The comedian told his life story and revealed that he was into a lot of illegal activities, which led to him adopting the name Ras Nene.
According to him, he adopted the name from the notorious Nigerian criminal, Lawrence Anini, who was greatly feared for his fame.
Ras Nene mentioned that people could not pronounce the name Anini properly, and ended up calling him Nene. At the time, the comedian had a rasta hairdo and attached Ras to Nene for dramatic effect.
Ras Nene mentioned that in his youthful days, he was notorious and involved in activities like smuggling and racketeering. The comedian said he turned a new leaf when he grew older and wiser.
Total Views: 191 ,
King Paluta Gifts Himself A Brand New Car On His Birthday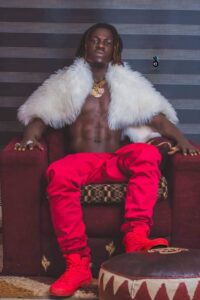 King Paluta, an award – wining musician and 'Yahitte' crooner, is now the newest car owner in town after striking himself with a brand-new car on his birthday.
The year 2023 has been a great start for the young super star as your number one and reliable news portal Dawuroo.net stumbled on a video of the African best lyricist cruising in his 2023 registered saloon car on his birthday.
Close and reliable source confirms that, King Paluta gifted himself the gift as he celebrated his birth on 27th January, 2023.
Keep watch to this space as he will drop his much anticipated 'Yahitte' remix featuring Strongman, Amerado and Quame Stika.
Total Views: 477 ,
Exclusive Interview with Sarkodie | Listen Up
Sarkodie, the Sarkcess Music award-winning artiste, gave his best during the STIR IT UP: VIRTUAL PRESS DAY with Gracey Mae on Tuesday, January 24, 2023 with your favorite host Samuel Ampomah A.K.A (BIG SAMO) from Ghanamusicblog Network 
.
Below is the podcast, which you can listen to by hitting play.
Below is the podcast, which you can listen to by hitting play.
Total Views: 1471 ,