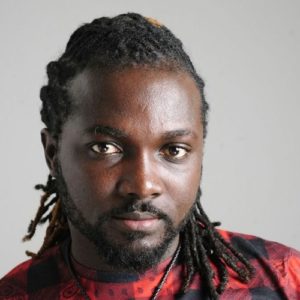 Former contestant on TV3's musical show, Mentor, Andy Odarky has revealed that he almost lost his life during the competition after it was revealed to him that he had been poisoned.
Speaking on the "Okukuseku" Talk Show with actress cum presenter, Emelia Brobbey, the ace musician said that he had been poisoned three times and the one which occurred during the competition was terrifying.
"I've been poisoned 3 times. I was poisoned during the Mentor times.  I was made aware after diagnosis at the hospital.  Mentor's experience was not about regular food poisoning. It was actually a substance someone had put either into my food or water in an attempt to kill me," he told Emelia.
"I was admitted for 3 days at Holy Trinity Hospital (who were sponsors of the show) and that's where someone hinted me of the reason I had been admitted. The individual, however, asked that I do not talk about it since that would have been the end of the show so I also had to keep mute on it,",  
he said, adding that it may be that the person responsible saw him to be a threat and so, therefore, wanted to remove him from the picture.
"There's always that tension in competitions and others see you as a threat so the best way is to get you out so there's no competition," he explained.
Watch the interview below:
Source: ghgossip.com