Asamoah Gyan is training ahead Qatar World Cup 2022
Asamoah Gyan is training ahead Qatar World Cup 2022
Asamoah Gyan has set his sights on representing the Black Stars at the Qatar-hosted FIFA World Cup in 2022.
Gyan's final international match was against Tunisia in the 2019 Africa Cup of Nations, but despite a lengthy discharge from the national team, the player hasn't given up on the game.
The 36-year-old played five times for Legon Cities during the 202/21 Ghana Premier League season, his last competitive campaign.
ALSO CHECK:A man cut off his scrotum whiles asleep
Gyan admitted that he is not currently in top shape and is working hard to get in it in an interview with BBC's John Bennett.
Everything is possible, he added, adding that it happened in 1994 when Roger Milla returned from retirement to participate in the World Cup.
"But even though I've been sidelined for almost two years owing to injuries and my body shutting down, I haven't yet retired and I haven't made an announcement about it.
I've started training, of course, and I'll see how my body responds to playing competitive football. I just need to get my body back in shape.
"Talent-wise, everything is already there; all I need to do now is get ready physically, and after that, we'll see what happens.
Total Views: 256 ,
A 21-Year-Old Soldier Man Dies At Ashiaman.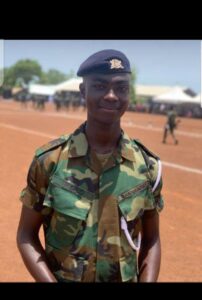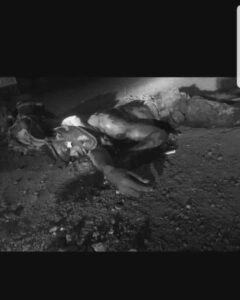 A soldier belonging to the 3rd Battalion Infantry in Sunyani has been murdered in Tafia, a suburb of Ashaiman, in the Greater Accra region, on Friday, 3rd March 2023.
Imoro Sheriff, a 21-year-old boy was allegedly killed by a gang after he visited his girlfriend in the area.
Imoro, whose position could not be immediately verified, was attacked with knives and other weapons, immediately after leaving the girl­friend's home.
It was said that Imoro usually visits his girlfriend anytime he goes to Ashaiman where he was born and raised.
When the Ghanaian Times visited the family home of Imoro, at Zongolika, a suburb of Ashaiman, on Monday, mourners were in a state of shock. The father of the deceased, Asa­nubu Imoro, confirmed the death of his son, saying he heard it via social media.
Asanubu Imoro said the son, who was based in Sunyani, Bono Region, informed him that he was attending a military programme in Accra and will visit family mem­bers on Friday.
"We were expecting him. When we called his number late into the night, there was no response. Somebody showed me a video and asked, do you know this man, that was when I identified my son."
According to Asanubu Imoro, the military and other security agencies have been in close contact with the family as the investigation into the killing was ongoing.
When the Ghanaian Times con­tacted the Ashaiman Divisional Police Command concerning the incident, the authorities declined to speak on the matter, but indi­cated that 13 suspects had been arrested so far.
Source: Ghanaian Times.
Total Views: 938 ,
Aya Ramzy B Is About To Drop A Video For His Latest Track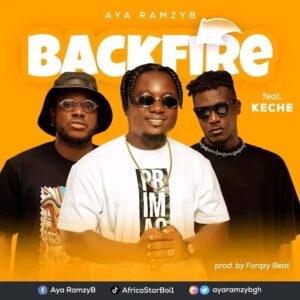 Bismark Amoako affectionately called Aya Ramzy B is a Ghanaian – Takoradi-based artist and he is the reigning artist of the year in the Western Region.
The "Jawuley" hitmaker is about to premiere the video for his current single track, titled "BACKFIRE" which features Ghana's Best Musicians (Keche Global). The event will be held on Friday, March 3, 2023, at NK City inside Fijai – Takoradi. The rate is free.
Aya Ramzy B is pleading with the media, industry stakeholders, and the general public to come and support him, he is currently on a radio tour in the Western & Western North Regions.
Total Views: 812 ,