Aya Ramzy B Is About To Drop A Video For His Latest Track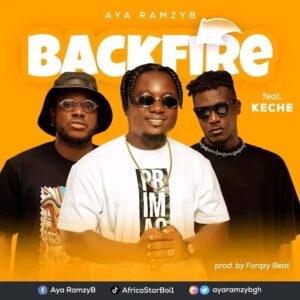 Bismark Amoako affectionately called Aya Ramzy B is a Ghanaian – Takoradi-based artist and he is the reigning artist of the year in the Western Region.
The "Jawuley" hitmaker is about to premiere the video for his current single track, titled "BACKFIRE" which features Ghana's Best Musicians (Keche Global). The event will be held on Friday, March 3, 2023, at NK City inside Fijai – Takoradi. The rate is free.
Aya Ramzy B is pleading with the media, industry stakeholders, and the general public to come and support him, he is currently on a radio tour in the Western & Western North Regions.
Total Views: 478 ,
A 21-Year-Old Soldier Man Dies At Ashiaman.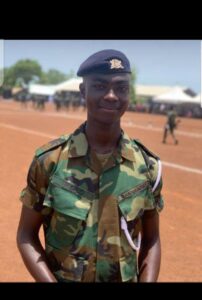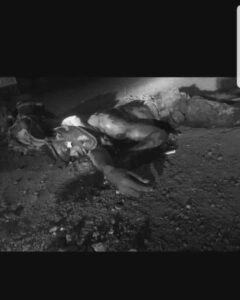 A soldier belonging to the 3rd Battalion Infantry in Sunyani has been murdered in Tafia, a suburb of Ashaiman, in the Greater Accra region, on Friday, 3rd March 2023.
Imoro Sheriff, a 21-year-old boy was allegedly killed by a gang after he visited his girlfriend in the area.
Imoro, whose position could not be immediately verified, was attacked with knives and other weapons, immediately after leaving the girl­friend's home.
It was said that Imoro usually visits his girlfriend anytime he goes to Ashaiman where he was born and raised.
When the Ghanaian Times visited the family home of Imoro, at Zongolika, a suburb of Ashaiman, on Monday, mourners were in a state of shock. The father of the deceased, Asa­nubu Imoro, confirmed the death of his son, saying he heard it via social media.
Asanubu Imoro said the son, who was based in Sunyani, Bono Region, informed him that he was attending a military programme in Accra and will visit family mem­bers on Friday.
"We were expecting him. When we called his number late into the night, there was no response. Somebody showed me a video and asked, do you know this man, that was when I identified my son."
According to Asanubu Imoro, the military and other security agencies have been in close contact with the family as the investigation into the killing was ongoing.
When the Ghanaian Times con­tacted the Ashaiman Divisional Police Command concerning the incident, the authorities declined to speak on the matter, but indi­cated that 13 suspects had been arrested so far.
Source: Ghanaian Times.
Total Views: 472 ,
For Better For Worse Is An Ananse Story – Osofo Kyiri Abosom Laments.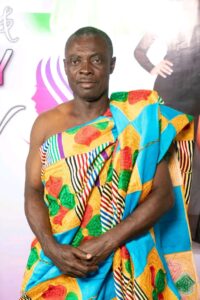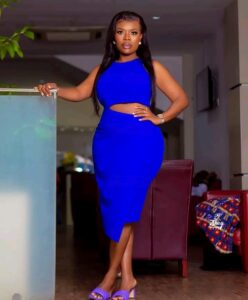 Rev. Christian Kwabena Andrew, popularly known as 'Osofo Kyiri Abosom', has lamented how Africans have impartially taken on the western culture of marriage.
Clarifying his point, the pastor said, for example, the 'For better for worse' phrase is a misconception Christians have inherited from aliens.
He made these statements while explaining the reasons for keeping two wives and the role they both play as pastors' wives in his church.
In an interview with Delay, Kyiri Abosom was asked how he handles the presence of both women during church service and he answered,
"My wives are helpers, they are supposed to help me move forward in life," he said.
Delay asked about their sitting position, as some churches usually permit pastors' wives to sit next to their husbands.
"So, when you sit on the pulpit, do the two of them sit by you"? Delay asked.
Kyiri Abosom replied: "What will they sit beside me for? Are they pastors? They are my wives so they should sit where the members sit."
Delay asked, "So do they come to church at the same time, on the same day?"
Kyiri Abosom responded, "Yes, they come to church, why won't they? Blacks have this mentality. We need to renew our mindset and move forward. Let's stop listening to the 'For better for worse' it's an Ananse story."
Total Views: 258 ,