National Cathedral project has suspended
National Cathedral project has suspended
According to the project's executive director, construction on the National Cathedral project has been put on hold.
According to Dr. Paul Opoku-Mensah, the Secretariat is out of money to pay for the building.
When the Redeem Christian Church of God donated to the Secretariat on Tuesday, he made this announcement.
"The work has been put on hold, but the contractors and their workers are here.
As part of our fundraising efforts and other measures, we are hope to resume work within the next few weeks, he said.
ALSO CHECK:NAM 1 does not have Service Passport – Foreign Affairs Ministry
He claimed that "Ghanaians' support is crucial to our ability to finish this work."
The much-discussed project made a comeback in the public earlier this year after issues with its finance became more serious.
In May 2022, the project consultants received a payment of $25 million, according to a statement from the finance minister.
This was the second time "seed money" had been provided, but the previous time, $25 million had been involved, and it was supposed to have been paid in November 2020.
Many people still had questions about the finance plans for building the Cathedral, which had been described by the President as a "priority of priorities," despite the release of around three press statements.
Dr. Opoku-Mensah has urged Ghanaians to help the cause, nevertheless.
He asserts that the goal can only be achieved if the people get together and help build the structure.
"The amount of money may be significant, but if there are 21 million Christians and everyone of them can contribute $100 per month for a year, we will be able to finish the project on schedule.
Out of the 21 million Christians in Ghana, I don't think we can't get a million of them to endorse this. We will succeed because I still believe in the Ghanaian, the man remarked.
Total Views: 120 ,
A 21-Year-Old Soldier Man Dies At Ashiaman.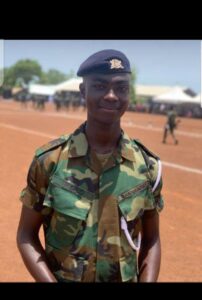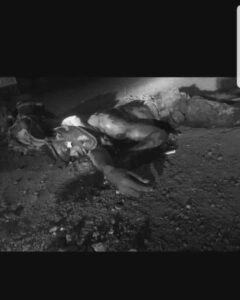 A soldier belonging to the 3rd Battalion Infantry in Sunyani has been murdered in Tafia, a suburb of Ashaiman, in the Greater Accra region, on Friday, 3rd March 2023.
Imoro Sheriff, a 21-year-old boy was allegedly killed by a gang after he visited his girlfriend in the area.
Imoro, whose position could not be immediately verified, was attacked with knives and other weapons, immediately after leaving the girl­friend's home.
It was said that Imoro usually visits his girlfriend anytime he goes to Ashaiman where he was born and raised.
When the Ghanaian Times visited the family home of Imoro, at Zongolika, a suburb of Ashaiman, on Monday, mourners were in a state of shock. The father of the deceased, Asa­nubu Imoro, confirmed the death of his son, saying he heard it via social media.
Asanubu Imoro said the son, who was based in Sunyani, Bono Region, informed him that he was attending a military programme in Accra and will visit family mem­bers on Friday.
"We were expecting him. When we called his number late into the night, there was no response. Somebody showed me a video and asked, do you know this man, that was when I identified my son."
According to Asanubu Imoro, the military and other security agencies have been in close contact with the family as the investigation into the killing was ongoing.
When the Ghanaian Times con­tacted the Ashaiman Divisional Police Command concerning the incident, the authorities declined to speak on the matter, but indi­cated that 13 suspects had been arrested so far.
Source: Ghanaian Times.
Total Views: 607 ,
Mother Hangs Her Son and Herself at Ahanta West.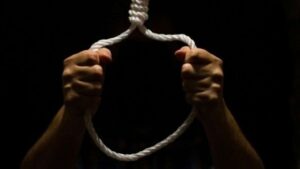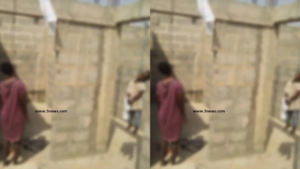 A young mother has committed suicide at Ajoa, a community in the Ahanta West Municipality of the Western Region. Before committing suicide, she hanged her son.
It is currently unknown what caused her to take her life and that of her son but eyewitnesses who interacted with the host of Connect FM's Omanbapa morning show, Nhyiraba Paa Kwesi Simpson, narrated that they met the lifeless, bodies of the young mother and her son in the early morning of Wednesday, January 2023.
"We came to work in the building as laborers and saw the lifeless body of the lady and her son when we got there," an eyewitness by name of Nana Yaw said.
"She could be in her early twenties whilst her son would be around four years. We don't know where they come from and we don't know any of their family members. They are still there on the ropes," Nana Yaw added.
From the images available, the young parent is seen hanged whilst her son's hand is tied with a rope in a sad situation.
"Information I have gathered is that residents around the community saw the young lady begging for money with her son yesterday around 4:00 pm. Nobody saw them again until this morning when we saw them dead in the uncompleted building. We do not know her in this community so we believe she came from somewhere else," Assembly member for Ajoa, Robert James Yankey, indicated.
Total Views: 1197 ,