NPP MP of the Krowor Constituency has passed away
NPP MP of the Krowor Constituency has passed away
New Patriotic Party's former member of Parliament for Krowor Constituency Honorable Abraham Laryea has reportedly passed away at the Ridge Hospital in Accra. This was confirmed few minutes ago by Citi TV.
Family members who broke the terrible news to the media pleaded with people to pray for them. Additionally, they choose not to remark on the specific cause of the former lawmaker's death.
According to other sources, he hasn't been feeling well for a while. He was consequently admitted to Ridge Hospital.
ALSO CHECK:Furious residents of Diabaakrom boldly burns military base
In 2004, the Honorable Abraham Laryea served in the legislature. He was one of the diligent individuals that contributed to the success of the administration of former President John Agyekum Kufuor.
Tears have been shed by the Krowor Constituents, notably by members of the governing New Patriotic Party, over the terrible news. His commitment to the event was among the most impressive.
Until we cross paths again, may his kind soul rest in perfect peace. We will keep the public informed of any new developments.
Total Views: 150 ,
A 21-Year-Old Soldier Man Dies At Ashiaman.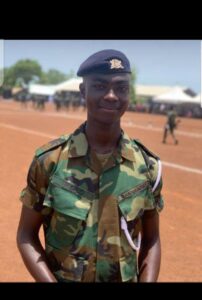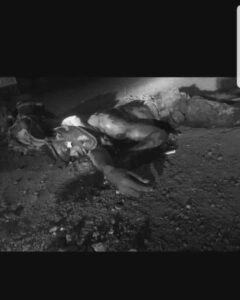 A soldier belonging to the 3rd Battalion Infantry in Sunyani has been murdered in Tafia, a suburb of Ashaiman, in the Greater Accra region, on Friday, 3rd March 2023.
Imoro Sheriff, a 21-year-old boy was allegedly killed by a gang after he visited his girlfriend in the area.
Imoro, whose position could not be immediately verified, was attacked with knives and other weapons, immediately after leaving the girl­friend's home.
It was said that Imoro usually visits his girlfriend anytime he goes to Ashaiman where he was born and raised.
When the Ghanaian Times visited the family home of Imoro, at Zongolika, a suburb of Ashaiman, on Monday, mourners were in a state of shock. The father of the deceased, Asa­nubu Imoro, confirmed the death of his son, saying he heard it via social media.
Asanubu Imoro said the son, who was based in Sunyani, Bono Region, informed him that he was attending a military programme in Accra and will visit family mem­bers on Friday.
"We were expecting him. When we called his number late into the night, there was no response. Somebody showed me a video and asked, do you know this man, that was when I identified my son."
According to Asanubu Imoro, the military and other security agencies have been in close contact with the family as the investigation into the killing was ongoing.
When the Ghanaian Times con­tacted the Ashaiman Divisional Police Command concerning the incident, the authorities declined to speak on the matter, but indi­cated that 13 suspects had been arrested so far.
Source: Ghanaian Times.
Total Views: 509 ,
Mother Hangs Her Son and Herself at Ahanta West.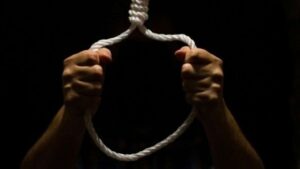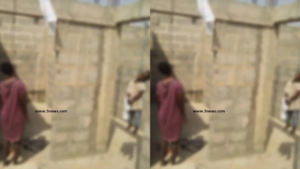 A young mother has committed suicide at Ajoa, a community in the Ahanta West Municipality of the Western Region. Before committing suicide, she hanged her son.
It is currently unknown what caused her to take her life and that of her son but eyewitnesses who interacted with the host of Connect FM's Omanbapa morning show, Nhyiraba Paa Kwesi Simpson, narrated that they met the lifeless, bodies of the young mother and her son in the early morning of Wednesday, January 2023.
"We came to work in the building as laborers and saw the lifeless body of the lady and her son when we got there," an eyewitness by name of Nana Yaw said.
"She could be in her early twenties whilst her son would be around four years. We don't know where they come from and we don't know any of their family members. They are still there on the ropes," Nana Yaw added.
From the images available, the young parent is seen hanged whilst her son's hand is tied with a rope in a sad situation.
"Information I have gathered is that residents around the community saw the young lady begging for money with her son yesterday around 4:00 pm. Nobody saw them again until this morning when we saw them dead in the uncompleted building. We do not know her in this community so we believe she came from somewhere else," Assembly member for Ajoa, Robert James Yankey, indicated.
Total Views: 1158 ,