Churches in Ghana must pay tax – supreme court

Churches in Ghana must pay tax – supreme court 
The Supreme Court candidate, Justice George Kingsley Koomson, has stated that churches in Ghana that engage in "normal commercial activities" are required to pay taxes.
Churches (charitable faith-based organizations) are excluded from paying income taxes on their main operations in Ghana since they are established as limited corporations by guarantee, which implies that they are not registered to engage in operations with the intention of producing profits.
ALSO CHECK:Akufo-Addo sacks GES Director-General
Justice Koomson stated, "The rules must be looked at again to compel churches that transition from their main activities to profit-making corporations to pay taxes," in a presentation to the Appointments Committee of Parliament on Tuesday, October 18, 2022.
The Appeal Court Justice stated that it was important to examine our legislation. If charitable contributions are exempt from taxation under the law, that is where we should start.
"Why not expect churches that engage in economic activity to pay taxes if we can enforce our laws against them? The truth is that we use these taxes to fund national development. Allowing charity to pay taxes or not pay taxes is not, in my opinion, a negative practice. I believe I'll support it if the laws can be examined to determine that it is necessary for religious institutions to do so, Justice Koomson stated.
Total Views: 2305 ,
Shatana's Song "Ka Ne Wu" Goes Viral As Fans Jam To It
Songstress and queen of conscious music in Ghana, Shatana has entered the trends on social media with her newly released single, "Ka Ne Wu". The song which was released a week ago has appealed to the masses and music lovers. Due to this, many are those who are making videos with it on all media fora.
The masterpiece, "Ka Ne Wu" posits that being truthful always is the key to self actualization and success. Speaking truth  to power without favour is prime in all our endeavors. Also the musician talked about past leaders and influential people who spoke the truth to death but their legacies lives on.
The song which is a mid tempo although didactic will get you grooving owing to the sweet melodies which spices it. This is the more reason, fans could not help but go gaga with the song all over social media. As ladies twerked wildly to the beat and gentlemen danced with their girlfriends with it, another sect also replicated the lyrics with a skit or role play.
Enjoy a compilation of the videos from below.
.
Also stream, download, listen, enjoy, and share "Ka Ne Wu" by Shatana from below.
Total Views: 10 ,
A 21-Year-Old Soldier Man Dies At Ashiaman.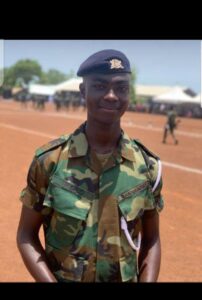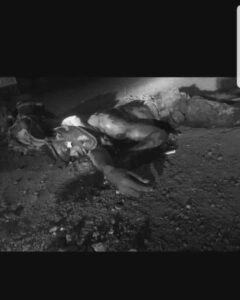 A soldier belonging to the 3rd Battalion Infantry in Sunyani has been murdered in Tafia, a suburb of Ashaiman, in the Greater Accra region, on Friday, 3rd March 2023.
Imoro Sheriff, a 21-year-old boy was allegedly killed by a gang after he visited his girlfriend in the area.
Imoro, whose position could not be immediately verified, was attacked with knives and other weapons, immediately after leaving the girl­friend's home.
It was said that Imoro usually visits his girlfriend anytime he goes to Ashaiman where he was born and raised.
When the Ghanaian Times visited the family home of Imoro, at Zongolika, a suburb of Ashaiman, on Monday, mourners were in a state of shock. The father of the deceased, Asa­nubu Imoro, confirmed the death of his son, saying he heard it via social media.
Asanubu Imoro said the son, who was based in Sunyani, Bono Region, informed him that he was attending a military programme in Accra and will visit family mem­bers on Friday.
"We were expecting him. When we called his number late into the night, there was no response. Somebody showed me a video and asked, do you know this man, that was when I identified my son."
According to Asanubu Imoro, the military and other security agencies have been in close contact with the family as the investigation into the killing was ongoing.
When the Ghanaian Times con­tacted the Ashaiman Divisional Police Command concerning the incident, the authorities declined to speak on the matter, but indi­cated that 13 suspects had been arrested so far.
Source: Ghanaian Times.
Total Views: 731 ,