Cosmetics: "Shenatural Cosmetics", The Certified Cosmetics Company Taking Over Cosmetics Market In Ghana
"Shenatural Cosmetics" is a novel cosmetics company based in Ghana that is making waves in the world of cosmetics because of their quality products doing magic to people's skins and hairs.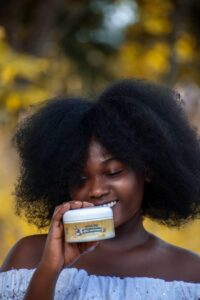 Although very new in the system, the testimonies from consumers of their products go a long way to stem a fact that they are in for good.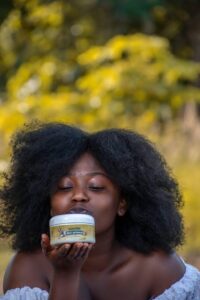 Some of their products storming markets all around Ghana are, Shenatural Hair Nutriment, Shenatural Mosturizing Conditioner, Shenatural Herbal Deep Cleansing Shampoo.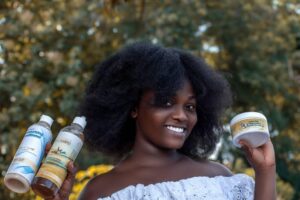 The Shenatural Hair Nutriment Cream is infused with shea butter, neem extract, coconut oil, avocado oil, argan oil, black castor oil, olive oil, rosemary extract, jojoba oil, hemp seed oil, moringa, vitamin E and palm kernel oil which
promotes hair growth and thickness
fights dandruff, retains moisture in hair making it soft,smooth and shiny
prevents split ends and hair breakages and darkens hair to prevent premature graying.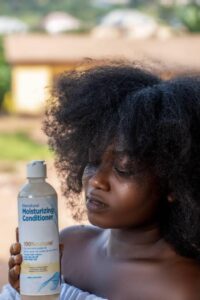 Also, the Shenatural Mosturizing Conditioner is made of shea butter,argan oil,virgin olive oil,jojoba oil,coconut oil,glycerine,neem extract,vitamin C and plant based protein which
promote hair growth
fight dandruff
makes hair extremely mosturized and super soft
prevents greying hair.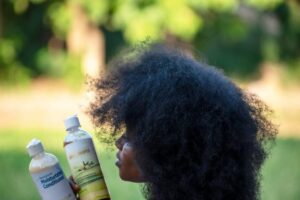 Lastly, the Shenatural Herbal Deep Cleansing Shampoo is made up of olive oil,glycerine,vitamin E, cinnamon, rosemary extract, neem extract and anti-oxidants which helps to
nourish and tone dry hair
fight dandruff and premature grey hair
aids in scalp treatment.
What makes products from Shenatural Cosmetics unique and market worthy is not just the varied natural elements they are made up of but their nicely packaged products that easily appeals to the eye.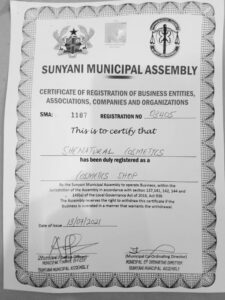 For wholesale and retail of their products, "Shenatural Hair Nutriment, Shenatural Mosturizing Conditioner, Shenatural Herbal Deep Cleansing Shampoo", contact them on +233503124083 (WhatsApp and phone call) or email them via [email protected].
Total Views: 958 ,
Glitz Galleria Launches Maiden Edition Of "Entrepreneurship Made Easy" Successfully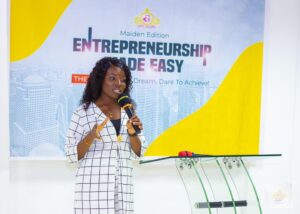 Glitz Galleria a beauty brand which offers services in makeup, hair and nails but has a vision to be a brand that impacts beyond beauty has set its light on startups and young entrepreneurs. The summit "Enterprenuership Made Easy" is a program that seeks to inspire, motivate and encourage every aspiring /rising entrepreneur to take that bold step to achieving his/her dreams. It also seeks to create a network where there'll be opportunities for the startups to excel in what they do.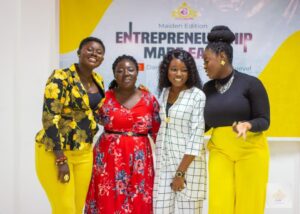 The maiden edition of "entrepreneurship made easy" took place on the 7th November,2022 at the UDS guesthouse, it was well attended with entrepreneurs from different fields ( trades and services), young and old, people traveled as far as Kumasi to attend. It was a very insightful, inspiring session as speakers spoke on the theme " dare to dream,dare to achieve " and share their success stories as well.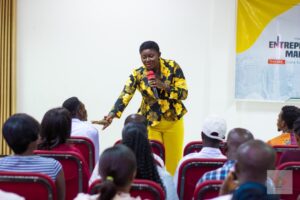 The event hosted by Albertha Bossman felt the honorable presence of special guest speakers such as Media Personality; Maxbel Coleman of Kantanka TV, Maxbel modeling agency, Fashion Fusion Ghana , Madam Afua Asantewaa Aduonum; CEO of Askof Productions, Dr Charity Twumasi Ankrah; CEO of Chartma Herbal Center.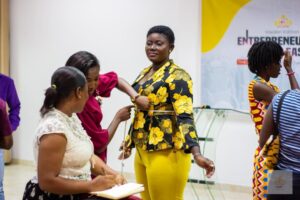 Attendees were very happy and are looking forward to the next edition next year
Connect with Glitz Galleria and "Enterprenuership Made Easy" across all social media platforms.
Facebook: Glitz Galleria
Instagram: glitzgalleria/entrepreneurship made easy
Email:[email protected]
Call/Watsapp : 0208663509.
Total Views: 216 ,
Twitter to charge $20 per month for verification badge
Twitter to charge $20 per month for verification badge
Only a few days after taking over as Twitter's CEO, Elon Musk is apparently working on some significant improvements.
The Twitter Blue membership and even the verification procedure, which awards verified accounts with a "Blue tick," are expected to undergo modifications.
According to reports, the Twitter Blue subscription will be connected to it, and Musk also has big price increases planned for the subscriptions.
ALSO CHECK:Sachet water prices to go up today
The new Twitter Blue subscription will cost customers $19.99, according to a report by The Verge. Additionally, Twitter accounts that already have the blue tick will need to abide by this new system and pay for it.
According to the article, verified users will have a total of 90 days to switch to Twitter Blue before they lose their checkmark.
Employees of Twitter have also been told to resign or move quickly with this new membership plan. According to the article, a deadline of November 7 has been set for the staff.
Blue Twitter Subscription
Twitter Blue, a paid monthly opt-in subscription that grants exclusive access to premium services, was introduced last year.
This, according to Twitter, will allow you to personalize your Twitter experience. In the US, Canada, Australia, and New Zealand, the subscription service is now available.
It will be interesting to see how Musk implements both a global rollout and a complete overhaul of the payment system. Twitter Blue can be bought in-app on iOS and Android in the regions that are eligible.
Elon Musk recently revealed screenshots from internal Twitter communications that proved the board of directors had misled to him before the transaction was finalized.
The security chief mentions "fraudulent metrics" being shown in the screen grab. Bots, however, were not mentioned. According to Musk, he will share additional details in the coming days.
Total Views: 537 ,