Final funeral rites for Nana Ampadu should be held at Kwahu -Obo chief
Kwahu NifaHene and Chief of Obo in Kwahu South Municipal Assembly of the Eastern Region Osabarimah Yeboah Afari-Buagyan is pushing for the final funeral rites for the legendary musician, Nana Kwame Ampadu to be held in his home town Obo.
Speaking in an exclusive interview with Agoo news Ebenezer Kojo Nyavor (K-Lover), the 91yr old Chief said Kwahu and Ghana have lost a great icon that shall forever be remembered as a man of good music.
He, therefore, called on President Nana Addo Dankwah Akufo Addo to make it necessary for the funeral rites to be held in Kwahu adding that, "I will also suggest to the family to hold 40days remembrance instead of the one-week celebration''.
He described the highlife king Nana Kwame Ampadu as a unifier and was popular in Ghana and Nigeria.
Other family members who expressed worry over the news were Abusuapanyin Nana Yaw Boateng and Obo Kyeamen Nana Yeboah Asiamah.
Meanwhile, President Akufo-Addo on his facebook page wrote: "I have learnt, with great sadness, of the death of one of Ghana's musical icons, the legendary high-life artiste, Nana Ampadu.
The outpouring of grief by many Ghanaians, following the news of his death, is an appreciation of the impact his music had on successive generations of Ghanaians. Nana Ampadu believed in my vision for the transformation of Ghana and assisted me tremendously on the campaign trail in the run-up to my victory in the elections of 2016, for which I remain eternally grateful. His was a life well-lived, and he will be sorely missed. My deep condolences to his widow, children and family. Rest in perfect peace, Nana, and may the Almighty keep you in His Bosom until the Last Day of the Resurrection when we shall all meet again. Amen.
Nana Ampadu, da yie, Nyame nfa wo kra nsie."
Nana Kwame Ampadu died on Tuesday 28th September 2021 after a short illness.
Total Views: 192 ,
A 21-Year-Old Soldier Man Dies At Ashiaman.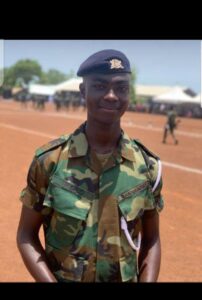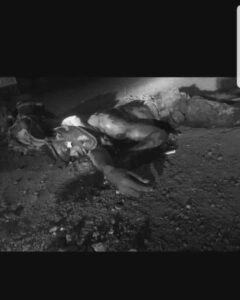 A soldier belonging to the 3rd Battalion Infantry in Sunyani has been murdered in Tafia, a suburb of Ashaiman, in the Greater Accra region, on Friday, 3rd March 2023.
Imoro Sheriff, a 21-year-old boy was allegedly killed by a gang after he visited his girlfriend in the area.
Imoro, whose position could not be immediately verified, was attacked with knives and other weapons, immediately after leaving the girl­friend's home.
It was said that Imoro usually visits his girlfriend anytime he goes to Ashaiman where he was born and raised.
When the Ghanaian Times visited the family home of Imoro, at Zongolika, a suburb of Ashaiman, on Monday, mourners were in a state of shock. The father of the deceased, Asa­nubu Imoro, confirmed the death of his son, saying he heard it via social media.
Asanubu Imoro said the son, who was based in Sunyani, Bono Region, informed him that he was attending a military programme in Accra and will visit family mem­bers on Friday.
"We were expecting him. When we called his number late into the night, there was no response. Somebody showed me a video and asked, do you know this man, that was when I identified my son."
According to Asanubu Imoro, the military and other security agencies have been in close contact with the family as the investigation into the killing was ongoing.
When the Ghanaian Times con­tacted the Ashaiman Divisional Police Command concerning the incident, the authorities declined to speak on the matter, but indi­cated that 13 suspects had been arrested so far.
Source: Ghanaian Times.
Total Views: 476 ,
Aya Ramzy B Is About To Drop A Video For His Latest Track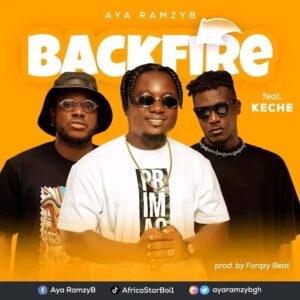 Bismark Amoako affectionately called Aya Ramzy B is a Ghanaian – Takoradi-based artist and he is the reigning artist of the year in the Western Region.
The "Jawuley" hitmaker is about to premiere the video for his current single track, titled "BACKFIRE" which features Ghana's Best Musicians (Keche Global). The event will be held on Friday, March 3, 2023, at NK City inside Fijai – Takoradi. The rate is free.
Aya Ramzy B is pleading with the media, industry stakeholders, and the general public to come and support him, he is currently on a radio tour in the Western & Western North Regions.
Total Views: 481 ,