Ghanaian Business Mogul Allegedly M*rdered In South Africa
Intel from a reliable source stated that a 48 year old Ghanaian businessman, Newton Kwaku Boateng, who is based in South Africa has been allegedly poisoned to death by his South African wife in SA a week ago.
Mr. Newton who recently had scuffles with his wife had reported her to his family in Ghana, and even threatened divorce. Suspecting foul play, Boateng's family have expressed their displeasure and despair at the death of their relative. They believe without doubt that indeed, their relative was poisoned by his wife.
Mr. Godwin Attipoe who spoke on behalf of Newton's Family in Ghana said "We are so devastated. We are so angry. We are so heartbroken."
He hinted that after the death of the beloved brother, a case of inquest was opened in Kempton Park, South African Police Service in Gauteng Province, South Africa, adding that "Kempton Park is a City which is based in Gauteng Province".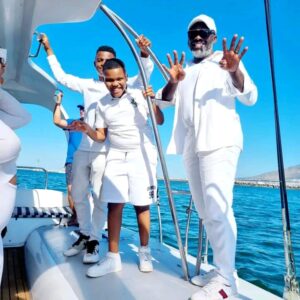 Godwin Attipoe claimed they suspect corruption and cover up of the murder of Newton Kwaku Boateng by Kempton Park police station which he claimed is working closely with the wife of the deceased Alinah Mahlangu. Why? Their inquest for an autopsy be done on the victim is being denied by the police service in SA.
An emotional Godwin had to pause speaking as he started weeping, triggering cries among his other family members who were with him.
He further revealed that South African police say they are investigating and awaiting autopsy results after the body with foam in his mouth was found.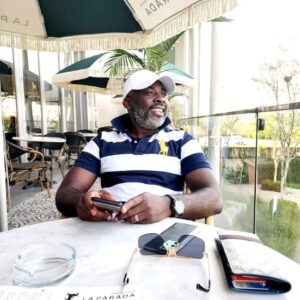 He however said "We are giving the South Africa police the authority and power of attorney to order an autopsy on Newton Boateng who died on March 2, 2023".
He appealed to the Ghana Embassy in South Africa to assist the family to supervise the autopsy on the deceased, which his wife is resisting, adding that the wife of the deceased has not been authorized to represent the family on the issue.
More developing on the issue. Watch this space.
Total Views: 219 ,
Abena Odo Donates Items To The 'Reconstructive Plastic Surgery And Burns Centre' Unit Of Korle Bu Teaching Hospital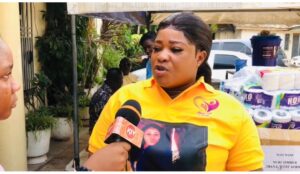 Social media influencer and philanthropist, Abena Odo through her non profit organization "Abena Odo Foundation" has donated items to the 'Reconstructive Plastic Surgery & Burns Centre' unit of the Korle Bu Teaching Hospital in Accra, ahead of the yuletide holidays. It was the influencer's wish to celebrate the Christmas with the sick and and afflicted.
The items presented were packs of toiletries, dispensaries, drinks, water, food and some undisclosed amount of money. The team was warmly welcomed by management or the unit and thanked them for such benevolence done themselves. The food/drinks were shared on the spot to the sick and hurt.
Abena Odo in an interview with KTV at the premises explained that she set up her "Abena Odo Foundation" to aid people (expecially young ones) who are devastatingly burnt by fire or heat and who cannot afford to foot their bills. Also, her foundation assists alland pays bills for nursing mothers who are left to sleep on the bare floor after delivery because they cannot afford to pay for their bills. She further asserted that her passion towards this quest was activated when sometime back she visited a friend of hers in a hospital and found a nursing mother on the floor with a fresh set of twins. She said it literally broke her heart, hence she set up the foundation.
After barely two years in existence, "Abena Odo Foundation" has supported and paid bills and of burned patients and freshly delivered mothers who find it difficult to pay their bills. The 'Reconstructive Plastic Surgery & Burns Centre' unit of the Korle Bu Teaching Hospital in Accra, confirmed that it was Abena's second time coming to donate items to them.
Abena Odo at the end, solicited for more hands to be on deck to help these victims because she could not do it all alone.
Watch snippets of the donation from below.
Contact Abena Odo Foundation by this Mobile money for further enquiries and sponsorship – 0593324910.
Total Views: 2137 ,
Elizabeth Amoaa AKA Special Lady Receives Honorary Doctoral Degree Of Letters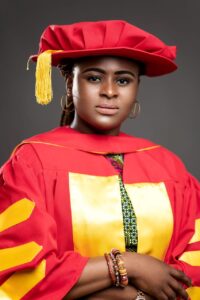 Elizabeth Amoaa, popularly known as the Ghanaian woman with two vaginas has received a honorary doctorate degree of letters from American Bible University.
Honorary doctorate degree of letters are awarded to individuals who have been identified as rare exemplars and have enriched the humanities in particular, or humanity at large.
Elizabeth has showed an outstanding achievement in her philanthropic and advocacy work over the years.
Since 2017, her NGO 'Speciallady Awareness' has consistently carried out outreach projects in educational establishments and communities in Ghana to raise awareness on reproductive health disorders and combat menstrual poverty.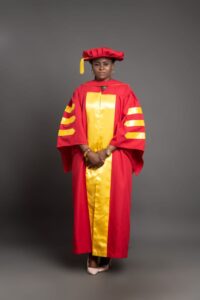 She established Special Lady Awareness after experiencing a long health history of medical negligence and complications.
The NGO has successfully donated sanitary products and medical items worth thousands of pounds in Ghana.
Elizabeth has made international headlines in over 150 countries with her story being born with a rare congenital abnormality called uterus didelphys.
Uterus didelphys is a rare congenital condition where a female foetus is born with two uteruses, sometimes the baby has two cervixes and rarely two vaginas.
A uterus starts as two ducts. As an unborn baby (foetus) develops, these ducts join together to create the uterus. In Elizabeth's case the two ducts failed to join together.
She also suffers from severe endometriosis, uterine fibroids and other reproductive health issues.
Elizabeth took a stance and became a Woman Reproductive Health Advocate to encourage other women to seek early diagnosis and appropriate treatment to prevent future medical complications.
Elizabeth happens to be the first black woman in the world to share her story.
She continues to campaign for an early medical intervention for women and girls suffering from reproductive health disorders.
She is the author of the book 'The Unspoken Identity – The Woman with Two Vaginas.
The book narrates Elizabeth's journey in discovery of her rare congenital abnormality and other reproductive health issues.
Congratulations Dr Elizabeth Amoaa.
Total Views: 1689 ,