Ghanaians will start paying extra for energy and water today.
Ghanaians will start paying extra for energy and water today.
Ghanaians will now pay more for the use of energy and water.
This comes after the Public Utility Regulatory Commission (PUCR) approved a 27.15 percent water price and a 21.55 percent power tariff for the main tariff review that will take place from 2022 to 2025.
At a recent news conference in Accra, Dr. Ismael Ackah, the Executive Secretary of the Commission, made this announcement.
As a result, lifeline household power users (0–30 kW/h) will now pay 41.90 pesewas rather than the previous 36.20 pesewas.
The price for all other residential customers would range from 89.04 to 128.39 pesewas per kWh.
ALSO CHECK:Telecom systems to shutdown as telecom workers declare strike
Small and medium-sized firms that use between 0 and 300 kWh of electricity pay 83.78 pesewas, while those that use between 300 kWh and 600 kWh or more pay between 89.15 and 133.09 pesewas.
The new rate for residential water users would be 4.0 pesewas per metric tonne (up from 3.29 pesewas previously), while the price for non-residential users would be 11.21 pesewas. Commercial customers would pay a monthly fee of 15 to 49 pesewas.
According to Dr. Ackah, when determining the new tariff for the following three years, the Commission took into account a number of economic factors, such as the exchange rate and inflation, utility-related factors, such as the operational costs of the utilities, and the general circumstances of the consumers who would be paying the water and electricity tariffs.
He outlined how the Commission recognized that, in balancing the interests of service providers and consumers, the economic factors that had led to the significant increases that the service providers had proposed also had an impact on consumers.
The Executive Secretary stated that this year's tariff addressed the structural issues currently facing businesses, particularly SMEs, to increase their competitiveness, viability, and capacity to hire more Ghanaians.
According to him, in order to solve the issue, small and medium-sized business owners in the hairdressing and beauty parlors/salons, barbershops, tailoring and dressmaking shops, welding, mechanics, cold stores, chop bars, and other related industries have come together for the first time.
"Among other things, carpentry and vulcanizing workshops will now have cheaper tariffs than home consumer class.
The goal, he continued, is to help business grow and improve its capacity to produce quality employment.
Dr. Ackah reaffirmed that the Commission will keep an eye on how the Utility Service Providers conducted their business to ensure value for money and high-quality service delivery.
For the 2022–2025 tariff review, every utility has requested a tariff increase.
The Electricity Company of Ghana (ECG) proposed a 148% increase in pricing for 2022, while the Ghana Water Company Limited (GWCL) requested a 334% increase in water rates.
A 37% rate hike was suggested by the Volta River Authority (VRA), a 113% rise by the Northern Electricity Distribution Company (NEDCO), and a 48% increase by Ghana Grid Company Limited (GRIDCO) for the transmission price.
Following Utility Service Provider recommendations and a proposal from Ghana National Petroleum Corporation (GNPC) regarding predicted natural gas volumes and rates by gas supply sources served as the foundation for the tariff review process.
The utility service providers then had the chance to communicate their plans to the general public and important interest organizations including the Association of Ghana Industries (AGI) and the Trades Union Congress during the PURC's broad stakeholder consultations (TUC).
After that, there were in-depth analysis, heated discussions, and additional lengthy consultations before the tariff determinations for the years 2022–2025 were approved.
In 2018, there was a significant review of tariffs, which led to a reduction in electricity rates of 17.5% for residential customers and 30% for non-residential customers.
Total Views: 132 ,
A 21-Year-Old Soldier Man Dies At Ashiaman.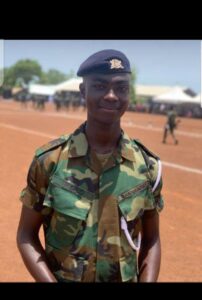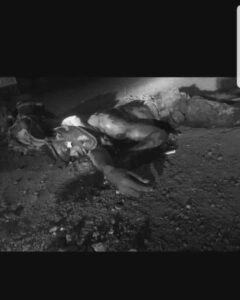 A soldier belonging to the 3rd Battalion Infantry in Sunyani has been murdered in Tafia, a suburb of Ashaiman, in the Greater Accra region, on Friday, 3rd March 2023.
Imoro Sheriff, a 21-year-old boy was allegedly killed by a gang after he visited his girlfriend in the area.
Imoro, whose position could not be immediately verified, was attacked with knives and other weapons, immediately after leaving the girl­friend's home.
It was said that Imoro usually visits his girlfriend anytime he goes to Ashaiman where he was born and raised.
When the Ghanaian Times visited the family home of Imoro, at Zongolika, a suburb of Ashaiman, on Monday, mourners were in a state of shock. The father of the deceased, Asa­nubu Imoro, confirmed the death of his son, saying he heard it via social media.
Asanubu Imoro said the son, who was based in Sunyani, Bono Region, informed him that he was attending a military programme in Accra and will visit family mem­bers on Friday.
"We were expecting him. When we called his number late into the night, there was no response. Somebody showed me a video and asked, do you know this man, that was when I identified my son."
According to Asanubu Imoro, the military and other security agencies have been in close contact with the family as the investigation into the killing was ongoing.
When the Ghanaian Times con­tacted the Ashaiman Divisional Police Command concerning the incident, the authorities declined to speak on the matter, but indi­cated that 13 suspects had been arrested so far.
Source: Ghanaian Times.
Total Views: 591 ,
Aya Ramzy B Is About To Drop A Video For His Latest Track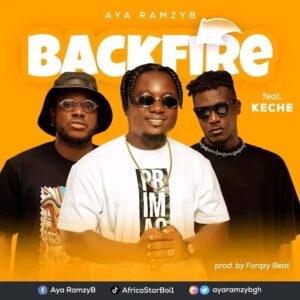 Bismark Amoako affectionately called Aya Ramzy B is a Ghanaian – Takoradi-based artist and he is the reigning artist of the year in the Western Region.
The "Jawuley" hitmaker is about to premiere the video for his current single track, titled "BACKFIRE" which features Ghana's Best Musicians (Keche Global). The event will be held on Friday, March 3, 2023, at NK City inside Fijai – Takoradi. The rate is free.
Aya Ramzy B is pleading with the media, industry stakeholders, and the general public to come and support him, he is currently on a radio tour in the Western & Western North Regions.
Total Views: 558 ,