NOT EVERYBODY IN GHANA BELIEVES IN DEMOCRACY; LET'S CONVINCE SUCH PEOPLE- PREZ NANA ADDO SPEAKS.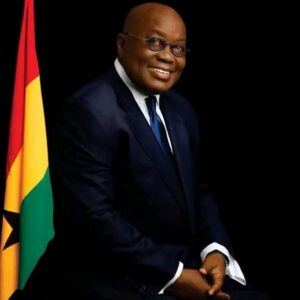 President Nana Addo Dankwa Akufo-Addo has monitored that not everybody in Ghana believes in democracy being practiced as the system of government.
He said many have shouted for the authoritarian rule to shower growth in the motherland.
"We should not take it for granted that everybody in Ghana has accepted democracy as the preferred mode of governance.
"There are those who would rather have authoritarian rule because they claim our country's underdevelopment under democracy is cumbersome and we need to get things done in a hurry.
"We still have some work to do to convince such people that we are all safer under democracy," President Akufo-Addo stressed in a nationwide broadcast on Friday, January 6, 2023.
The broadcast to the nation was to mark three decades of the Fourth Republic, which falls on Saturday, January 7.
On January 7, 1993, Ghana returned to constitutional rule and has since enjoyed the longest spell of democratic government, witnessing eight governments of five different presidents.
President Akufo-Addo stressed that "we have every right to be proud of this record and the celebration of the 30th anniversary of the Fourth Republic should inspire us even further to hold on to this status".
He, therefore, said it is in place for January 7 to be celebrated each year as Constitution Day.
Total Views: 591 ,
Exclusive Interview with Sarkodie | Listen Up
Sarkodie, the Sarkcess Music award-winning artiste, gave his best during the STIR IT UP: VIRTUAL PRESS DAY with Gracey Mae on Tuesday, January 24, 2023 with your favorite host Samuel Ampomah A.K.A (BIG SAMO) from Ghanamusicblog Network 
.
Below is the podcast, which you can listen to by hitting play.
Below is the podcast, which you can listen to by hitting play.
Total Views: 1454 ,
I NEED A RECORD LABEL – SHATTA WALE LAMENTS.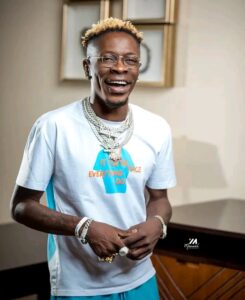 Dancehall singer Shatta Wale has called for his Ghanaian musicians to take a cue from how Nigerians run the music business and industry.
In a series of tweets, Shatta Wale said Ghana music is a disgrace. He also added that Ghanaians should stop feuding with Nigerians over music power and ask for help.
"Is better we stop debating with Nigerian fans, promoters, etc, and ask for help. Me sef I need a record label. Ghana music is a disgrace Mek nobody likes you. Shouts to Naija. Ghana ppl too deh like to talk with no action. Yes, I have said it."
According to Shatta Wale, he is poised to speak up this year, tweeting, "This year 2023 hard truth nkwaaaa. You need help. I need help. Stop that ego life eno go help you and me… Makaa maka in Reggie Rockstone's voice."
Shatta Wale's new sumission is a turnabout from his earlier view, declaring that he can single-handely take care of his affairs.
Total Views: 1108 ,