Two firefighters allegedly swindle a lady of Ghc10,000.
Two firefighters allegedly swindle a lady of Ghc10,000
.
Two firefighters with the name Ebenezer Senchi and Chris from the Donkorkrom fire station in the Afram plains Eastern Region of Ghana has swindled a lady of her money.
According to the victim (Asare Salomey) picked a fire service form which Chris who is a fire service personnels convinced her to get her protocol.
He then directed her to Ebenezer Senchi who seems to have a higher rank and urged her to pay an amount of Ghc10,000 for her to be admitted and also had an agreement of refunding the money  if the process fails.
According to the reporter, she first made a payment of Ghc5000 after they confirmed that she has been admitted and made her add the balance.
ALSO CHECK:I won't date a guy who takes trotro – Jackline Mensah denies.
He also told her to go for her Covid-19 vaccine and insisted she make another payment of Ghc800 for her clinicals.
After all the payment she made, it then came to her notice that she wasn't part of the list that came.
She then requested him to refund her money as they agreed on but  Ebenezer Senchi and his co-worker Chris has refused and has been giving her excuses for a year.
Photos as evidence of the money paid are below.
Total Views: 153 ,
A 21-Year-Old Soldier Man Dies At Ashiaman.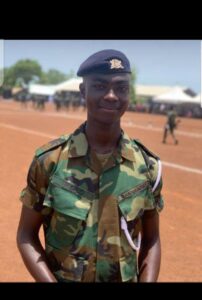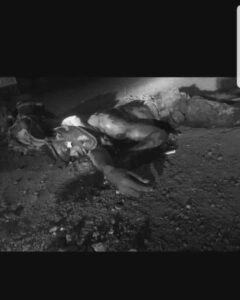 A soldier belonging to the 3rd Battalion Infantry in Sunyani has been murdered in Tafia, a suburb of Ashaiman, in the Greater Accra region, on Friday, 3rd March 2023.
Imoro Sheriff, a 21-year-old boy was allegedly killed by a gang after he visited his girlfriend in the area.
Imoro, whose position could not be immediately verified, was attacked with knives and other weapons, immediately after leaving the girl­friend's home.
It was said that Imoro usually visits his girlfriend anytime he goes to Ashaiman where he was born and raised.
When the Ghanaian Times visited the family home of Imoro, at Zongolika, a suburb of Ashaiman, on Monday, mourners were in a state of shock. The father of the deceased, Asa­nubu Imoro, confirmed the death of his son, saying he heard it via social media.
Asanubu Imoro said the son, who was based in Sunyani, Bono Region, informed him that he was attending a military programme in Accra and will visit family mem­bers on Friday.
"We were expecting him. When we called his number late into the night, there was no response. Somebody showed me a video and asked, do you know this man, that was when I identified my son."
According to Asanubu Imoro, the military and other security agencies have been in close contact with the family as the investigation into the killing was ongoing.
When the Ghanaian Times con­tacted the Ashaiman Divisional Police Command concerning the incident, the authorities declined to speak on the matter, but indi­cated that 13 suspects had been arrested so far.
Source: Ghanaian Times.
Total Views: 575 ,
Aya Ramzy B Is About To Drop A Video For His Latest Track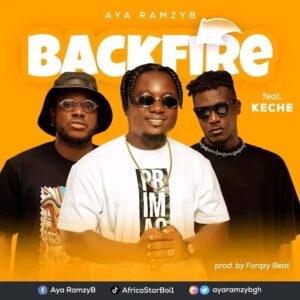 Bismark Amoako affectionately called Aya Ramzy B is a Ghanaian – Takoradi-based artist and he is the reigning artist of the year in the Western Region.
The "Jawuley" hitmaker is about to premiere the video for his current single track, titled "BACKFIRE" which features Ghana's Best Musicians (Keche Global). The event will be held on Friday, March 3, 2023, at NK City inside Fijai – Takoradi. The rate is free.
Aya Ramzy B is pleading with the media, industry stakeholders, and the general public to come and support him, he is currently on a radio tour in the Western & Western North Regions.
Total Views: 545 ,