Government Bans Counsellor Lutterodt From Appearing On TV And Radio Stations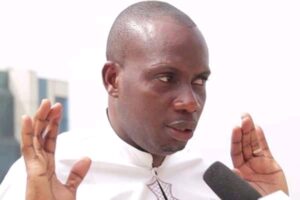 Finally, the government of Ghana through the Ministry of Gender, Children and Social Protection has banned Counsellor George Lutterodt from appearing in the media.
The reason established by BROADCASTGHANA is that Lutterodt on Adom TV made an ambiguous statement saying rape victims to some extents enjoys the process soo well even though they weeps bitterly.
Well, Ministry of Gender, Children and Social Protection who seeks justice for the vulnerable has released a statement signed by Cynthia Mamle Morrison (Minister) which states that Counsellor Lutterodt should be severely dealt with by Ghana Psychology Council and National Media Commission.
According to the statement the ministry strictly condemns the statement of Counsellor Lutterodt on Adom Tv while hosted by Afia Amankwah Tamakloe .
Therefore,the ministry calls on National Media Commission to ban Counsellor Lutterodt from appearing on Adom Tv henceforth. Meanwhile,he has been urged in the statement to apologise to all Ghanaians and rescind his awkward statement.
Read the full snippets of the statement below;
statement below;
Total Views: 1632 ,
OLDER WOMEN DON'T STRESS TOO MUCH IN RELATIONSHIP – KWEKU DARLINGTON LAMENTS.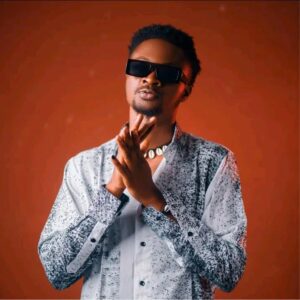 According to the 27-year-old rapper, dating an older woman comes with less stress, and they are easy to understand and easygoing.
Kweku Darlington's assertion comes as he is about to drop the video for his love single 'Osama'.
"For the older women, all they want is enjoyment, and I am someone who loves to enjoy a lot, so I see them as a perfect fit.
"Dating a younger person comes with a lot of stress because you will go through all kinds of disruptions that could affect your career.
"Hanging out with an older person is a haven for me, and that is my choice," Kweku Darlington said in an interview with GNA's Simon Asare.
When asked whether he was going out with an older woman, Kweku Darlington said, "For now, I am single and I am still searching. I don't want to rush into it yet, but at the right time, you all get to know."
Kweku Darlington, since making his breakthrough with 'Sika Aba Fie', has produced more dazzling hit tunes, including 'Sika Kankan', 'Onipa', and 'Bibie Awu' among others.
Total Views: 1004 ,
Nana Agradaa allegedly dupes church members with new 'Sika Gari' scam
Nana Agradaa allegedly dupes church members with new 'Sika Gari' scam
Evangelist Patricia Oduro, also known as Nana Agradaa, has been charged with scamming church goers using her well-known money-doubling scheme.
According to information acquired, the former fetish priestess has successfully conned her first group of church members using her "Sika Gari" scam.
According to reports, Nana Agradaa had earlier made a television promise to provide $300,000 to her congregation while promising to double any donations made to her.
ALSO CHECK:Coachella Files Copyright Infringement Lawsuit Against Afrochella
Many people were drawn to her church on Saturday by the joyful news to make various financial commitments in the hopes of receiving tenfold returns.
However, Nana Agradaa's decision to close her church and flee after preaching left the victims unsatisfied.
A heartbroken group of individuals reportedly wept and protested at the church's facilities in Weija to demand a return of their money, according to videos obtained online.
After years of defrauding trusting victims, the self-styled pastor, a notorious con artist and previous fetish spiritualist, claimed to have repented in April 2021.
The born-again Christian eventually established the Heavenway Champion International Ministry in Weija, which within a short period of time gathered a sizable membership.
It is surprising that individuals continue to fall for her scams and lose out on their hard-earned money.
WATCH VIDEO:
Total Views: 4285 ,