UK Based Ghanaian Rapper, Blackson Set To Release His "Outsider" Album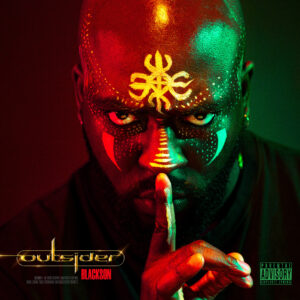 Blackson, after the single DNA, Writer of the Block and Fire finally publishes the highly anticipated album:
 Outsider
 produced entirely by Blackson distributed by the Love University Records of Francesco Grassi, Producer and DJ of Mama Marjas, pioneer of black music in Italy since 1990.
 Blackson was born in Caserta in Italy in 1987 from parents of Ghanaian origin, then moved to Verona, where he began to take his first steps in the field of rap by participating in various Rap Battles, always qualifying for the first places.  In 2015 he moved to London, where he began to grow musically and to absorb the various English influences and styles such as grime, which would lead him to become the current Blackson.  In 2018 he will move to Leeds.
 Blackson grew up musically listening to Marracash and Gue Pequeno, but the real artistic turning point came when he started listening to rappers like Sarkodie from Ghana and other artists of the English scene, such as Kano, Wiley, Stormzy etc, who drastically influenced the  his style and his artistic growth.
  The Outsider album is a mixture of all the musical influences from 2015 to today, Grime, Trap, Garage, Afro Trap.  The concept of the whole project is contained in the single "Outsider" where Blackson talks about the fact that you always feel like a fish out of water, both in Italy and in Ghana.  On the cover he wanted to depict the face painting culture typical of Ghanaian culture with the Adinkra symbol of Siamese crocodiles which means "union in diversity".  In this record the rapper tells us about himself and his growth as a black boy who tries to establish himself in a different world, which sometimes finds it hard to accept diversity.  In the piece "La fame" he empathizes with the Italian people who have experienced his own "struggle", his own effort in trying to establish himself as a man and an artist.  While in the piece "Outsider" (which gives the title to the album) Blackson reaffirms and supports his Africanity with great pride.
 OUTSIDER is available through all digital platforms now:
 FOLLOW BLACKSON HERE:
 Videos links:
Here's  the link to download the album and listen to it on preview:
Total Views: 188 ,
Shatana's Song "Ka Ne Wu" Goes Viral As Fans Jam To It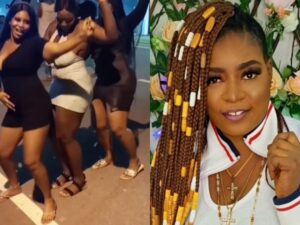 Songstress and queen of conscious music in Ghana, Shatana has entered the trends on social media with her newly released single, "Ka Ne Wu". The song which was released a week ago has appealed to the masses and music lovers. Due to this, many are those who are making videos with it on all media fora.
The masterpiece, "Ka Ne Wu" posits that being truthful always is the key to self actualization and success. Speaking truth  to power without favour is prime in all our endeavors. Also the musician talked about past leaders and influential people who spoke the truth to death but their legacies lives on.
The song which is a mid tempo although didactic will get you grooving owing to the sweet melodies which spices it. This is the more reason, fans could not help but go gaga with the song all over social media. As ladies twerked wildly to the beat and gentlemen danced with their girlfriends with it, another sect also replicated the lyrics with a skit or role play.
Enjoy a compilation of the videos from below.
Also stream, download, listen, enjoy, and share "Ka Ne Wu" by Shatana from below.
Total Views: 702 ,
Mista Voltage Makes Another Come Back With 'Like Play Like Play' Featuring Yaa Pono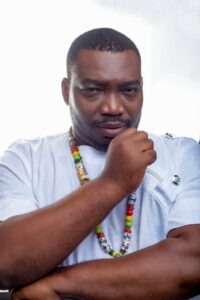 Mista Voltage's new release, 'Like Play Like Play' featuring rapper Yaa Pono, has been making waves in the music scene with its relatable lyrics about the importance of money in our lives. The song sheds light on the daily struggles we face as we try to make ends meet and emphasizes the need for financial stability.
The track opens with a captivating beat that immediately sets the tone for the song. Mista Voltage's smooth vocals blend seamlessly with Yaa Pono's fierce rap verses, creating a dynamic and engaging collaboration.
The chorus, "Like play like play,everybody needs money in Gh," is a catchy and memorable hook that highlights the underlying theme of the song. It reminds listeners that regardless of the challenges we face, we must remain determined in our pursuit of financial success.
The lyrics paint a vivid picture of the various struggles people face in their quest for financial stability. Mista Voltage talks about the need to work hard and stay focused, stating that "If you no hustle, you no go chop, nothing go come from nothing."
Yaa Pono's verse touches on the harsh reality of living in poverty, highlighting the fact that for many people, the struggle for financial stability is a matter of survival. He raps, "Money be the root of all evil, but poverty dey kill person," driving home the point that the importance of money cannot be overlooked.
'Like Play Like Play' is not just a song about the need for money, but it is also a call to action. The lyrics urge listeners to work hard and stay focused, reminding them that success comes to those who are willing to put in the effort.
Overall, Mista Voltage and Yaa Pono's collaboration on 'Like Play Like Play' is a powerful and timely message that resonates with people from all walks of life. It is a song that speaks to the struggles and challenges we face in our quest for financial stability and reminds us that we must remain determined and focused in our pursuit of success.
Check out the new song below
Total Views: 592 ,