Willy Wanta Rakes In Fast Youtube Views With His Maame Ewa Video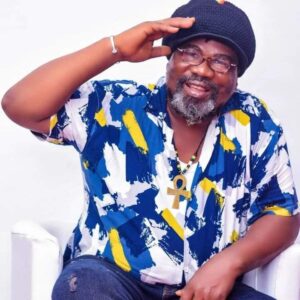 A few days after releasing the video of "Maame Ewa", Willy Wanta's YouTube view count shot up organically and such a sudden phenomenal numerical rise boils down to the inference that the music market has started giving him a fostering recognition and that signals a timely juicy start of his senior-grade music career.
Over the years Willy Wanta has been working hard enough in the basic aspects of songwriting and song release frequency to keep his discography in flight, but he entered this year with the renewed poise to work beyond his usual basics with a strong degree of diligence that can spread his music across new places and maximize his fan base. In his plan, he mapped out certain key demographies where he firmly believes the people there will accept his music and then step into his fan base and stay with him. The paramount part of the plan is to feed the public with more videos and "Maame Ewa's video is the maiden release from the pack.
Willy Wanta's plan is working. He tested the market with his "Maame Ewa" video. The song is a direct fix that fits current economic atmosphere in Ghana, even as its lyrics speak for the betterment of the country.
After releasing the "Maame Ewa" video, it might not get much too later before Willy drops another relatable music video, possibly so not to lose the great momentum "Maame Ewa" has fetched.
Willy Wanta is currently on a media tour to get his brand and music much closer to the public. Tomorrow, he'll be on Accra's Amanie FM for an interview with DJ Levin. More radio interview dates follows in the month.
Willy Wanta has always been an outspoken reggae artiste with a people concern, but he has a lot of happy songs he built on recreational lifestyle themes and relationship.
Story By: Regular Rebel
Total Views: 176 ,
Media Personnel Endorse The 'Joseph Mathew' Brand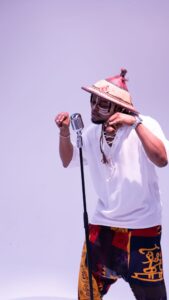 The conversations on whether or not if Christians in Africa will accept other sounds and rhythms from the 'world' to infiltrate the norm of Gospel music we know and believe in. Reggae, dancehall and Hiphop in one way or the other was accepted into the genre. Since music in itself is dynamic and changes do happen to it from time to time, there was the need to try out more sounds to win more souls for the church.
Afrobeat with regards to genre, which has become the new craze in the world is now fast being infused into the Gospel culture, which is a good move. Some few years back, it was not a tangent to go on as many christians frowned on it.
Joseph Matthew, the very first Gospel musician who took the bold step to champion this agendum received so many backlashes then because many were those who could not fathom the concept of the new sound. Joseph who was far ahead of his time, kept on pushing unperturbed because he saw a future in the fusion of Afrobeat and the Gospel of Christ kingdom, to formulate the genre. In fact, he was the first Gospel musician who used the term some years ago even before it evolved and gain grounds.
Some few presenters and pundits who were music geniuses saw the future in the Afro-gospel genre, so they applauded Joseph Matthew, and appreciated his craft and loved his brand. Amongst the few are Frank Kwabena Owusu (Franky 5) of Hitz 103.9 FM and Dr. Cann of blessed memory, formerly of Happy 89.9 FM endorsed the Joseph Matthew brand.
Checkout some videos of presenters and pundits comment on the Joseph Matthew brand even before the "Afro-gospel" genre became a thing in Ghana and blew all over the continent.
Also watch Joseph Matthew's newest song dubbed "Blessings" from below.
Total Views: 221 ,
I Have The Biggest Song In Ghana Right Now – King Paluta
Ghana's favorite wordsmith, King Paluta, has declared that his latest single "Yahitte remix," featuring Strongman, Amerado, Qwame Stika and Andy Dosty, is the country's most popular song right now.
Since its release, the single has topped charts and amassed impressive streaming numbers.
Kindly Stream Here: https://yve.fanlink.to/yahite
King Paluta embarked on a successful media tour in Accra, Ghana, after releasing his first single for the year 2023, where he was welcomed and loved by the masses.
In a recent interview, he stated that his latest single, 'Yahitte Remix,' is the most popular song in Ghana right now and that it will pave the way for the great unreleased songs.
He reiterated that he is always available to all A-list artists who want to collaborate with him, and that his doors are always open for new projects when he was quizzed which A-list artist he would love to work with both local and international.
King Paluta was ecstatic with how quickly fans have adjusted to his sudden singing ability, and this particular song is a testament to his singing; he promises to do more of this in the future whiles also adding rap. "The main goal is for people to enjoy my music, whether singing or rapping", he added.
The best lyricist (King Paluta), stated that he intends to release an album before the year goes to an end and thanked all music fans for their support.
Get in touch with King Paluta via all social media platforms @KingPalutaMusic and management on +233246074607.
Source: Dawuroo.net
Total Views: 92 ,