Y-Bee – Gain Feat. Kweku Flick (Official Video)
Y-Bee 
and 
Kweku 
Flick 
provided 
us 
with the smashing hit single '
Gain' barely 7 months down the music lane. The 
hard-hitting hiphop song comes through with dope visuals with a touch of class to it.
'Gain' is a high spirited single that provides a daily dose of motivation in the face of adversity, and it resonates effortlessly.
Enjoy the new vibe below and share as well.
Total Views: 164 ,
Rap Fada's New Single Enjoys Massive Recognition After Release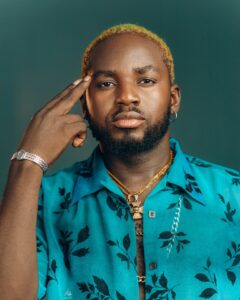 Rap Fada, real name David Annan, a Ghanaian rapper born and raised in Asafo, was spotted in boxers years ago, which became his trademark. He stated that he wants to be an original and not a copy of any other artist, thus the birth of that brand.
Listen to the song Here: https://audiomack.com/rapfada/song/u-go-chop-slap-1
Rap Fada, after rebranding and taking Ghanaian singer and songwriter, Gladstorm Kwabena Akwaboah Junior's advice, released 'Style Biaa Bi', which became a street anthem and is still the talk of the day.
The rap sensation has released his first single of 2023, titled 'You Go Slap', which is receiving massive airplay and amassing impressive numbers shortly after its release.
He is currently on a tour to promote his new single, and he is been warmly welcomed by all media outlets.
Enjoy the official video below
Total Views: 34 ,
Media Personnel Endorse The 'Joseph Mathew' Brand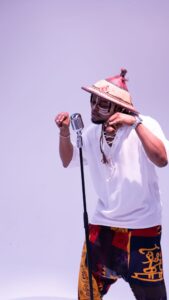 The conversations on whether or not if Christians in Africa will accept other sounds and rhythms from the 'world' to infiltrate the norm of Gospel music we know and believe in. Reggae, dancehall and Hiphop in one way or the other was accepted into the genre. Since music in itself is dynamic and changes do happen to it from time to time, there was the need to try out more sounds to win more souls for the church.
Afrobeat with regards to genre, which has become the new craze in the world is now fast being infused into the Gospel culture, which is a good move. Some few years back, it was not a tangent to go on as many christians frowned on it.
Joseph Matthew, the very first Gospel musician who took the bold step to champion this agendum received so many backlashes then because many were those who could not fathom the concept of the new sound. Joseph who was far ahead of his time, kept on pushing unperturbed because he saw a future in the fusion of Afrobeat and the Gospel of Christ kingdom, to formulate the genre. In fact, he was the first Gospel musician who used the term some years ago even before it evolved and gain grounds.
Some few presenters and pundits who were music geniuses saw the future in the Afro-gospel genre, so they applauded Joseph Matthew, and appreciated his craft and loved his brand. Amongst the few are Frank Kwabena Owusu (Franky 5) of Hitz 103.9 FM and Dr. Cann of blessed memory, formerly of Happy 89.9 FM endorsed the Joseph Matthew brand.
Checkout some videos of presenters and pundits comment on the Joseph Matthew brand even before the "Afro-gospel" genre became a thing in Ghana and blew all over the continent.
Also watch Joseph Matthew's newest song dubbed "Blessings" from below.
Total Views: 230 ,