Afroobeat/AfroHighlife Musician Deri Drops Soulful Love Song "Wishlist"
Afrobeat and AfroHighlife music have become increasingly popular in recent years, thanks to the emergence of talented musicians who are putting their own unique spin on these genres. Deri who is one of such musician is out with a love song that is sure to capture the hearts of listeners everywhere. The song is called 'Wishlist', and it is produced by the talented Klasick Beatz.
'Wishlist' is a smooth and sultry love song that showcases the vocal prowess of the Afrobeat/AfroHighlife musician,Deri. The song is built around a slow and steady beat that is perfectly complemented by the musician's silky-smooth vocals. The lyrics of the song are romantic and heartfelt, expressing the deep feelings of love and desire that the musician has for his partner.
The production on 'Wishlist' is top-notch, with Klasick Beatz bringing his signature style to the song. The track is expertly crafted, with each instrument and sound carefully selected to create a lush and immersive listening experience. The result is a song that is both soothing and uplifting, with a vibe that is perfect for setting the mood on a romantic evening.
The release of Deri's new song 'Wishlist' has already garnered a lot of attention from music fans, with many praising the musician's talent and the quality of the production. The song is a testament to the power of Afrobeat and AfroHighlife music to convey deep emotions and connect with audiences on a visceral level.
In conclusion, 'Wishlist' is a beautiful and captivating love song that is sure to be a hit with fans of Afrobeat and AfroHighlife music. The musician's talent and Klasick Beatz's production skills combine to create a song that is both musically satisfying and emotionally resonant. If you're a fan of this genre of music, be sure to check out 'Wishlist' and experience the magic for yourself.
https://spotify.link/US0BD4idNyb
Total Views: 179 ,
"If You Want Good Husbands Fix Your Brains Not Your Body" – Shatana Fires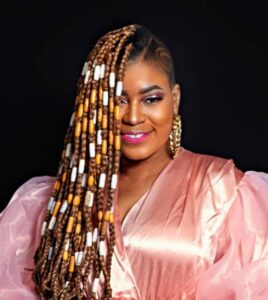 Firebrand, Shatana has vented her spleen on "slay queens" who have developed the habit of enhancing their bodies to attract men to do their biddings. Shatana explained that although men may seem to be in tune with such ladies, it is mostly for a moment when these men see that such ladies bring nothing to the table.
She advised that it will be in their own interest if they invest those huge monies spent on enhancing their bodies to "fix their brains" to gain knowledge instead. She quizzed that after all the liposuctions, artificial implants yo enlarge breasts, tummy trimming and tucking, why are these ladies still single? The irony!
Checkout the video of what she projected in it's entirety from below.
The vociferous songstress, Shatana has a new jam out titled, "Dem No Reach" which features Kiaani. The song's subject matter is akin to the power of God working over principalilties and making one utterly prosperous. Checkout the record from below.
Total Views: 733 ,
Forgive Kd – Obaa Hemaa (Kiss Daniel Odo Cover)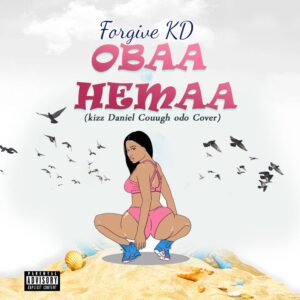 Forgive kd the indomie hit maker from Akwatia eastern region has dropped his first song, this year for his fans to enjoy.
The song, "Obaa Hemaa" which is a cover Kizz Daniel's 'Cough' was mixed by Datmixlord.
Download, enjoy and share the song from below.
Total Views: 603 ,