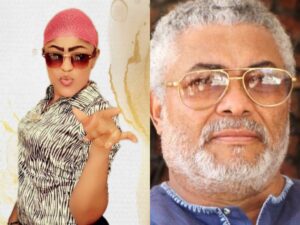 There has been rumors all over social media again that one supposed upcoming musician named Queen Diva Africa is an alleged daughter of Late former president, Flight Leutenant J.J Rawlings (Rtd).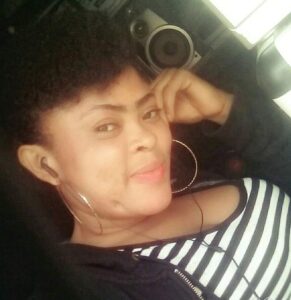 Per the look of photos of the girl and that of  Late Rawlings', there are some similarities though in terms of complexion, eyes and ears. But these are not quite just the most important features necessary in proclaiming as to whether someone is blood tied to another.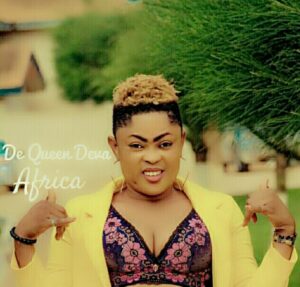 Well, we are on the wait for Queen Diva Africa herself to clarify the situation and come out with substantiating points to concord or discord the brouhaha.
For the meantime, watch and compare photos of the young musician and that of the Late Rawlings if they indeed resemble.