Ameyaw Bulldoc Hosts First Edition Of 'Venus Party'
Night life in Accra has always been part of us because special moments also breeds happiness. The +233 events agency seeks to always serve Ghana with the best. They present to the world the "Venus" party – an unforgettable musical experience which will bring everyone together in a grand style.
This edition appeals to be an intriguing experience filled with quality music. The carefully organized event pledges to bring to its patrons many surprises beyond their expectations. Renowned social media manager, Ameyaw Bulldoc makes a debut appearance as official host of this epic party. As part of this ultimate edition of Venus party, they set to fuse in a lively experience for all patrons at large. A strictly afrobeats,amapiano & metal music policy including top Djs; Dj Greg, Dj Tucker & Dj Destiny on board that very night.Produced by leading events agency; +233 Events.This will be a monthly event throughout the year in the months of February,March & April respectively.
The "Venus" party comes off this month of February on the 25th; at exactly 10 PM. Alchemy Lounge, inside Earl Beam Plaza – Dzorwulu happens to be the exact location of this event.
Grab tickets by dialing *713*33*580# . Kindly Call 0249088488 for further enquiries.
(Article By: Kobby Loam)
Total Views: 451 ,
Shatana's Song "Ka Ne Wu" Goes Viral As Fans Jam To It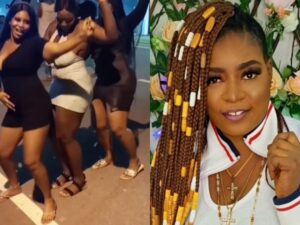 Songstress and queen of conscious music in Ghana, Shatana has entered the trends on social media with her newly released single, "Ka Ne Wu". The song which was released a week ago has appealed to the masses and music lovers. Due to this, many are those who are making videos with it on all media fora.
The masterpiece, "Ka Ne Wu" posits that being truthful always is the key to self actualization and success. Speaking truth  to power without favour is prime in all our endeavors. Also the musician talked about past leaders and influential people who spoke the truth to death but their legacies lives on.
The song which is a mid tempo although didactic will get you grooving owing to the sweet melodies which spices it. This is the more reason, fans could not help but go gaga with the song all over social media. As ladies twerked wildly to the beat and gentlemen danced with their girlfriends with it, another sect also replicated the lyrics with a skit or role play.
Enjoy a compilation of the videos from below.
Also stream, download, listen, enjoy, and share "Ka Ne Wu" by Shatana from below.
Total Views: 24 ,
Mista Voltage Makes Another Come Back With 'Like Play Like Play' Featuring Yaa Pono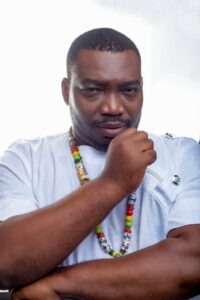 Mista Voltage's new release, 'Like Play Like Play' featuring rapper Yaa Pono, has been making waves in the music scene with its relatable lyrics about the importance of money in our lives. The song sheds light on the daily struggles we face as we try to make ends meet and emphasizes the need for financial stability.
The track opens with a captivating beat that immediately sets the tone for the song. Mista Voltage's smooth vocals blend seamlessly with Yaa Pono's fierce rap verses, creating a dynamic and engaging collaboration.
The chorus, "Like play like play,everybody needs money in Gh," is a catchy and memorable hook that highlights the underlying theme of the song. It reminds listeners that regardless of the challenges we face, we must remain determined in our pursuit of financial success.
The lyrics paint a vivid picture of the various struggles people face in their quest for financial stability. Mista Voltage talks about the need to work hard and stay focused, stating that "If you no hustle, you no go chop, nothing go come from nothing."
Yaa Pono's verse touches on the harsh reality of living in poverty, highlighting the fact that for many people, the struggle for financial stability is a matter of survival. He raps, "Money be the root of all evil, but poverty dey kill person," driving home the point that the importance of money cannot be overlooked.
'Like Play Like Play' is not just a song about the need for money, but it is also a call to action. The lyrics urge listeners to work hard and stay focused, reminding them that success comes to those who are willing to put in the effort.
Overall, Mista Voltage and Yaa Pono's collaboration on 'Like Play Like Play' is a powerful and timely message that resonates with people from all walks of life. It is a song that speaks to the struggles and challenges we face in our quest for financial stability and reminds us that we must remain determined and focused in our pursuit of success.
Check out the new song below
Total Views: 102 ,