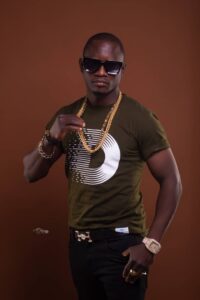 The management of afable upcoming afrobeat artiste, Empire Gh wishes him to be known by the new brand name Dee -Walaa from henceforth. The Obiidi hitmaker and his management deem it wise and appropriate that the new brand name  Dee – Walaa will make it much easier to recognize their brand.
The management of Dee – Walaa explained that the cause of brand name change is as a result of the excessive use of the name "Empire Gh" by different companies in Ghana making it inclusively difficult to identify their artiste when searched or sought after.
Also, management stressed on the fact that the change of brand name will not in any way distract or influence the music their brand puts out.
They assured all fans of Empire Gh, now Dee – Walaa that their brand will provide them with nothing but good music as he always does, and that they should start getting  themselves accustomed to the new brand name as they do away with the old.
Follow the new Dee – Walaa on all social media platforms.