Artiste Profile: Get To Know Young Musician, Yaw Jay Better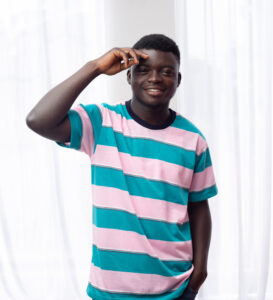 Young talented musician, Yaw Jay, christened Eyeba Yaw James Junior was born on the 6th of June, 1996 in Togo. He is half Ghanaian, half Nigerian. He had his basic school education in Togo and later moved to Aflao, Volta Region, Ghana to continue his junior high school and later progressed to Action Progressive Technical Senior High School. He had his tertiary education at the University of Professional Studies.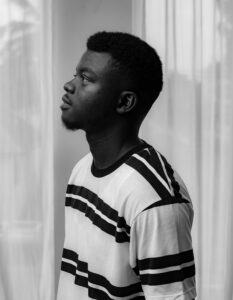 Yaw Jay has had passion for music since his childhood as he sang in churches, but professionally, he started music in 2019. His first official song, 'My Brother's Keeper' was released during his final year in the University.
Currently, Yaw Jay has eight (8) songs to his credit, 'Brother's Keeper', 'Paper', 'Picture', 'Like I Do', 'Yours Truly', 'Time', 'We Move' and 'Vibez'.
Yaw Jay is a body of versatility as he can rap, sing, and compose music. One genre is not enough to define his class of music genuity and ingenuity. His recent project, 'Sad Moments' is a an Extended Play which contains 6 solid songs. The EP is inspired by real life stories based on love, life and national issues.
Follow Yaw Jay on all his social media fora via the following;
Facebook – Yaw Jay Jnr
Twitter – Yaw_Jay_Jnr
Instagram – @yaw_jay_junior
YouTube – Yaw Jay
Audiomack – Yaw Jay
Total Views: 871 ,
Shatana's Song "Ka Ne Wu" Goes Viral As Fans Jam To It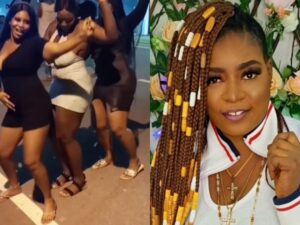 Songstress and queen of conscious music in Ghana, Shatana has entered the trends on social media with her newly released single, "Ka Ne Wu". The song which was released a week ago has appealed to the masses and music lovers. Due to this, many are those who are making videos with it on all media fora.
The masterpiece, "Ka Ne Wu" posits that being truthful always is the key to self actualization and success. Speaking truth  to power without favour is prime in all our endeavors. Also the musician talked about past leaders and influential people who spoke the truth to death but their legacies lives on.
The song which is a mid tempo although didactic will get you grooving owing to the sweet melodies which spices it. This is the more reason, fans could not help but go gaga with the song all over social media. As ladies twerked wildly to the beat and gentlemen danced with their girlfriends with it, another sect also replicated the lyrics with a skit or role play.
Enjoy a compilation of the videos from below.
Also stream, download, listen, enjoy, and share "Ka Ne Wu" by Shatana from below.
Total Views: 866 ,
Bisa K'dei's Father Calls Him The "King Of Highlife" In Heartfelt Birthday Message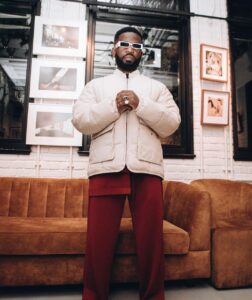 Highlife king Bisa Kdei has been making waves on the Highlife scene for years, but recently he received high praise from someone who has known and supported him for his enter life. In a birthday message he posted on social media, Bisa Kdei's father called his son the king of Highlife music
It's clear that music runs in the family. Bisa Kdei whose real name Ronald Kweku Dei Appiah was born in the Eastern Region of Ghana. Both his mother and father were into authentic Highlife music, and that upbringing made him fall in love with the music genre
Bisa K'dei's father has been his biggest supporter from the start as evidenced by the heart felt message he posted on social media. In his birthday message, Mr Appiah praised his songs talent and hardwork and said that Bisa Kdei is the current musician keeping the genre alive
Over the years Bisa Kdei has released multiple successful albums and singles and has won several awards for his work
Bisa K'dei's fathers message is a testament yo the impact his son has made in the music and society as a whole. With his impressive blend of Highlife music, activism and hardwork, Bisa Kdei is well on his way to living up to his father's claim that he is indeed the king of Highlife music.
Total Views: 714 ,