Artiste Profile: Meet Sensi Ranking, A Versatile Artiste Based In SA And Lesotho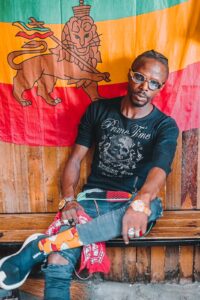 Sensi Ranking is a multi talented artiste who hails from Lesotho but resides in South Africa. Christened, Motebang David Mongake, Sensi Ranking was born in the 28th of October, 1985 in New Europa Maseru, Lesotho.
Sensi had his basic education at Mejametalana Primary School based in Khubetswana, Berea district. He furthered to the secondary school at Maseru Private Academy. In 2008 to 2010,  he studied at the School of Arts in Bloemfontein Creare Training Centre and learnt Music Education Formula 1, music composition, song writing, dance, drama, percussion and vocals level 4. All this while, the art of music was fiercely brooding in him.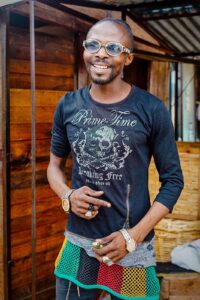 He then started his music right from the school of Arts. He chose Reggae and Dancehall as a genre to embark on, which was inspired by the lifestyle he got exposed to in Youville South Africa, where he found a mentor called Mr. Gabriel Brown, a.k.a Elder Blue, from Claredon, Jamaica. He conscientized him with Jamaican Patwah and lifestyle, also with Reggae and Dancehall culture.  He started performing in different clubs in Johannesburg, mainly The House of Tandoor. He also performed at various African Storm Sound System Thursday reggae sessions at Baseline, Newtown Johannesburg.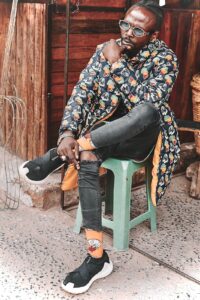 Sensi Ranking went back to Lesotho for a short period, where he embarked on an acting joilurney. He was one of the actors on Lesotho and DSTV's Moja Love's "Our Times" soap. After a while, he joined a reggae musical group named RaggaVybz. They were a group of 7 members namely, Chere Selectah Cheh Mongangane, Don Guru Banton, Selectah Biggz, AP General, Mellow Apocalypse, Selectah Talisman and himself. They performed at different festivals hosted by different genres, highlights. One of the most memorable of them was The "All-White Party" which they performed alongside the Jamaican Sizzla Kalonji at the "Summer Mashup", And Powertainment Africa Unite festivals.
In 2019, Sensi competed in Vodacom Step Up Music Competition and was among the Top 5 contestants. He also performed at the AUSC Region 2020 Africa Olympics closing ceremony held in Lesotho's National Stadium in 2021.
Sensi Ranking now working with Powertainment Reggae Sound officially owned by Mr Matla-a-Morena Lethunya also known as Don Power, Rudebwoy Shuffla.
He was first spotted by Powertainment at the Africa Unite Festival held in Leribe in 2016 where RaggaVybz was invited to perform. He then began performing as a solo Artiste at Powertainment's shows both in Lesotho and South Africa under Powertainment Reggae Sound and Bantu Media umbrella. He performed at the African Unite Festival in Rustenburg CBD, Ben Marais Hall and opened the stage for the well-known Malawian superstar Gemini Major and Zimbabwean reggae artist Winky D.
He has also performed alongside big Jamaican names like Mega Banton and Turbulence who were hosted by Powertainment in Lesotho. My debut single dubbed "Jeanett" was released by Powertainment in January 2022. He establishes that one of his best performances was in Rustenburg performing alongside Jamaican female artist Macka Diamond and Chivia from the US. Also he opines that one of his best moments with Powertainment was at the 11th Annual Reggae Sumfest where he performed alongside the SAMAs award winner, The Dancehall Wakanda popularly known as Bongo Riot.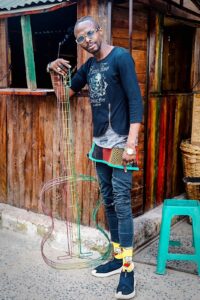 The versatile artiste is also a philanthropist. He has started his own foundation, "Rankin Nation" which seeks to  provide basic learning materials like shoes, socks, books, writing wares, uniforms, etc for young children in South Africa and Lesotho.
Sensi Ranking has released a brand new album he dubs, "Afro Raggumaffin King" on the 5th of May, 2023.
Checkout Sensi Ranking's new album, "Afro Raggumaffin" from below;
Follow Sensi Ranking on the following social media fora:
Facebook  – [Sensi Ranking]
Total Views: 838 ,
"If You Want Good Husbands Fix Your Brains Not Your Body" – Shatana Fires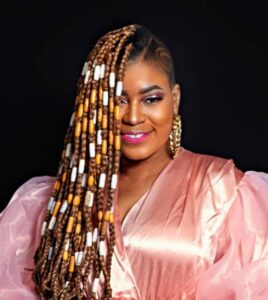 Firebrand, Shatana has vented her spleen on "slay queens" who have developed the habit of enhancing their bodies to attract men to do their biddings. Shatana explained that although men may seem to be in tune with such ladies, it is mostly for a moment when these men see that such ladies bring nothing to the table.
She advised that it will be in their own interest if they invest those huge monies spent on enhancing their bodies to "fix their brains" to gain knowledge instead. She quizzed that after all the liposuctions, artificial implants yo enlarge breasts, tummy trimming and tucking, why are these ladies still single? The irony!
Checkout the video of what she projected in it's entirety from below.
The vociferous songstress, Shatana has a new jam out titled, "Dem No Reach" which features Kiaani. The song's subject matter is akin to the power of God working over principalilties and making one utterly prosperous. Checkout the record from below.
Total Views: 443 ,
I Gave Shatta Wale To Terry Bonchaka To Teach Him – Kay Smooth Alleges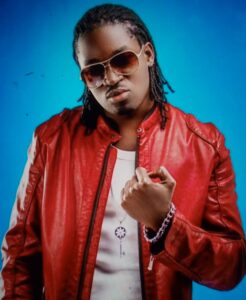 Music great Kay Smooth has made some wild ostensible claims about the Ghanaian dancehall king, Shatta Wale which is buzzing wildly on media spaces. Kay Smooth explains that he indirectly made Shatta Wale who he is today.
Kay Smooth made this allegation on Power FM's Entertainment Show with Agyemang Prempeh last Saturday. He unfolded that Shatta was his school son in Winneba Secondary School and that at one of their fun fairs, he introduced Shatta Wale to late veteran musician, Terry Bonchaka, and begged him to mentor him. He further unraveled that he sometimes took Shatta to Terry's house so Wale could learn from Terry.
Kay Smooth furthered that Shatta Wale had a time past invited him home and admitted to Pope Skinny who was present at that moment that indeed he (Kay Smooth) was the one who made him.
Check out exactly what he said on Power Entertainment's show from below.
Also checkout some of Kay Smooth's most recent songs.
Follow Kay Smooth on the following social media fora:
Facebook – Kay Smooth
Instagram – kaysmoothmusic
Total Views: 1499 ,