Artiste Profile: Meet Wicked Queen, A Musician, Philanthropist And Industry Pillar Based In Denmark
Afrobeat cum highlife artiste, Wicked Queen whose real name is Agatha Oduro was born in the mid 80s. She attended schools both Ghana and in Copenhagen, Denmark. She graduated as a health care assistant in Social og SundhedsSkole København, Denmark,  and a trained military woman in both Ghana and in Denmark.
Wicked  Queen was raised in Burma Military Camp, Accra Ghana. She was a sports girl during her secondary school days in Abuakwa State College, Ghana. She became sport captain during those days in high school. She was a long distance runner (cross country, 1,500 meters, and 800 meters). Also, she  played volleyball and table tennis She was active in sports also in the Armed Forces when she served. Due to her tenacity and zeal in sports, she won several awards for her high school and in the military in Ghana.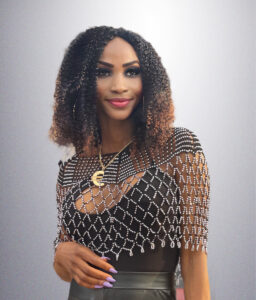 In her military career, she has been in Peace Keeping Operations in Lebanon during her service with the Ghana Armed Forces.
Agatha Oduro is a mother to 4 beautiful children, two of which are girls and the two others being boys who were all born and live in Denmark with her. She was crowned as the prosperity Queen of  Bouyom in Ghana in 2019.
Wicked Queen has always been known as a woman of virtue who frowns on laziness, ill energy and indiscipline. Although she looks very hardcore outwardly, she has a heart of gold and she is very trustworthy.
As a go getter, it has always been her passion to play a pivotal part in the music industry in Ghana. In this vein, she began her own Record Label, Jahsigfamily Record Label which birthed so many artistes and a recording studio called Jahsig Studios located in Accra.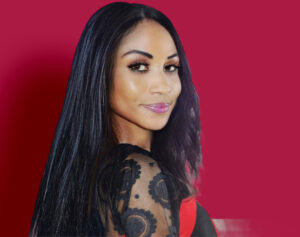 Wicked Queen is also an event organizer who organizes a yearly event called Afro DressUp Festival in Copenhagen, Central City Hall. Other events she hosts are African Women's Day in Denmark and Ghana meets Denmark in Ghana. She also has a foundation in Ghana called Afro Dressup that takes care of the poor and needy in the society.
Her own music career began in 2019 when she released her debut single, My Hero under the Artiste name, Agaqueen Jahsig. She then released a tribute song for her late father a year after. She then comes out with a new funny but satirical song dubbed, 'Wicked'. The song didn't come alone but came with a change in her artiste name from Agaqueen Jahsig to Wicked Queen. The song is accompanied by a classy comical video which features celebrities like Ayittey Powers, Nana Yeboah, Sunsum, etc.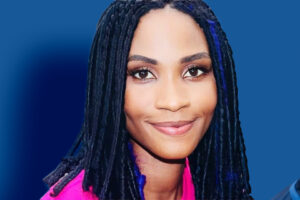 Wicked Queen has assured fans that she is in the music business for good and promises to bring them nothing but wonderful songs to entertain them.
Follow Wicked Queen on the following social media fora;
Facebook: Nana Hemaa Adwoa Dwamenaa
Fb Page: Agaqueen Jahsig
Instagram:  Wicked Queen
Twitter: Agaqueen Jahsig
Tik Tok: Agaqueen Jahsig
Youtube : Jahsig Family Entertainment
Total Views: 304 ,
Shatana's Song "Ka Ne Wu" Goes Viral As Fans Jam To It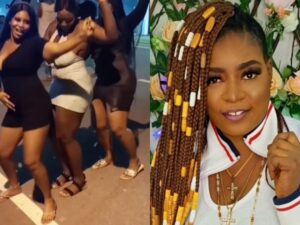 Songstress and queen of conscious music in Ghana, Shatana has entered the trends on social media with her newly released single, "Ka Ne Wu". The song which was released a week ago has appealed to the masses and music lovers. Due to this, many are those who are making videos with it on all media fora.
The masterpiece, "Ka Ne Wu" posits that being truthful always is the key to self actualization and success. Speaking truth  to power without favour is prime in all our endeavors. Also the musician talked about past leaders and influential people who spoke the truth to death but their legacies lives on.
The song which is a mid tempo although didactic will get you grooving owing to the sweet melodies which spices it. This is the more reason, fans could not help but go gaga with the song all over social media. As ladies twerked wildly to the beat and gentlemen danced with their girlfriends with it, another sect also replicated the lyrics with a skit or role play.
Enjoy a compilation of the videos from below.
Also stream, download, listen, enjoy, and share "Ka Ne Wu" by Shatana from below.
Total Views: 297 ,
Bisa K'dei's Father Calls Him The "King Of Highlife" In Heartfelt Birthday Message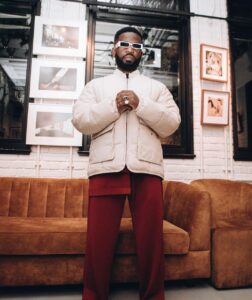 Highlife king Bisa Kdei has been making waves on the Highlife scene for years, but recently he received high praise from someone who has known and supported him for his enter life. In a birthday message he posted on social media, Bisa Kdei's father called his son the king of Highlife music
It's clear that music runs in the family. Bisa Kdei whose real name Ronald Kweku Dei Appiah was born in the Eastern Region of Ghana. Both his mother and father were into authentic Highlife music, and that upbringing made him fall in love with the music genre
Bisa K'dei's father has been his biggest supporter from the start as evidenced by the heart felt message he posted on social media. In his birthday message, Mr Appiah praised his songs talent and hardwork and said that Bisa Kdei is the current musician keeping the genre alive
Over the years Bisa Kdei has released multiple successful albums and singles and has won several awards for his work
Bisa K'dei's fathers message is a testament yo the impact his son has made in the music and society as a whole. With his impressive blend of Highlife music, activism and hardwork, Bisa Kdei is well on his way to living up to his father's claim that he is indeed the king of Highlife music.
Total Views: 570 ,