Asiedu Kanokore Drops Teaser To His Banger, "Who Knows", As He Readies The Official Video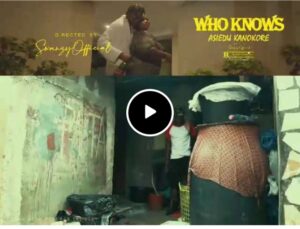 Frank Naro Records signee, Asiedu Kanokore seems to be doubling up his pace since ace radio personality, Abeiku Santana prophesied on his music career. He has released a teaser to his street banger, "Who Knows".
The teaser stems the fact that, of course the official video of the soon to come video is going to be fireworks. The video as directed by Swanzy has got wild and clear scenes that are mind blowing.
The young upcoming rapper undoubtedly is ready for the game as his effort to work load is approximated 100 percent owing to the lot of hard work he put in with his team.
Watch the snippet of Asiedu Kanokore's "Who Knows" from below;
Also watch the official video for Asiedu Kanokore's "Sika Pe" below;
Total Views: 280 ,
Asiedu Kanokore Advices All And Sundry Not To Judge In "Don't Judge Me"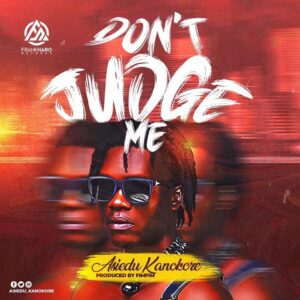 Young music gem, Asiedu Kanokore has released yet another thought provoking jam he dubs, "Don't Judge Me".
The track as produced by Fimfim projects the reason why we have to live people to enjoy their lives.
Judging people because of who they are is nonsensical, they were literally born that way, as reiterated by Asiedu Kanokore in his new song.
The cocktail of hiplife vibes, highlife basses and Afrobeats synths and organs will put you in a partying/dancing trance or into a thoughtful state depending on the mood you are in. In other words, this new jam is a multi purpose functional song.
Without much ado, I present to you "Don't Judge Me" by Asiedu Kanokore. Don't forget to share with others too.
[Stream/Buy]
Total Views: 24 ,
Joseph Matthew Set To Release New "Promise Land" Banger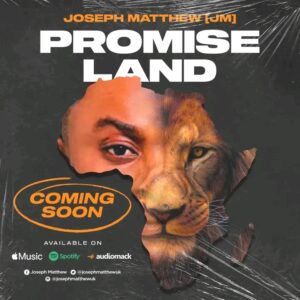 Contemporary gospel artiste and Afro-gospel crooner, Joseph Matthew is readying his latest song, "Promise Land" for release. The novel song which is his first for the year drops in July.
After his release of "Blessed", last year which figuratively blew the minds of Gospel heads has had his fans thirst for a new project from him. "Blessed" was a fusion of sound cultures, predominantly Afrobeat and highlife. This new flavor caught the attention of many music lovers because it was something new in the lenses of the Gospel Music known. It immediately shot Joseph Matthew to fame in and outside Ghana.
"The new song, "Promise Land" set to be released in a July promises to be ear worthy and full of the gospel", Joseph Matthew exclaimed.
Watch this space for more about the new new song. Also, checkout "Blessed" from below.
Total Views: 306 ,