E.J Releases "Crazy Love" Off Her Debut 'Reminisce Album'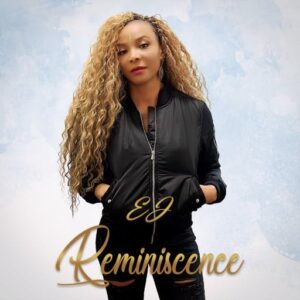 Get in your feeling with E.J's Debut album 'Reminiscence' and the release of the impressive debut song 'Crazy Love' that dropped on the 28th of December 2022.
E.J (Elizabeth Johnson), a singer, songwriter, and published author. Her personal life often inspires her song writing. Born in Nigeria, Lagos, E.J moved to London, UK, in her
early twenties to study and pursue creative arts. She is known for her creative penmanship as a novelist and a superb storyteller.
Her debut album 'Reminiscence' features singles, such as "Crazy Love", "In My Dreams"  and some other titles not yet released, such as, 'I'll pretend and Get Stepping To It', 'I'm Just A Girl In Love With A Boy', 'Magic In The Air'.
She is currently in the studio working
on more songs for the album. "Get Stepping To It"  is scheduled for release on the 28th of April.
The title,  "Crazy Love", is about the roller coaster rush and intensity of love she once felt and the need to not be consumed by the unhealthy craziness of the love. The feelings she felt was nothing she had ever experienced before. It was crazy to her to find her enveloped by this feeling of helplessness. She had at that time, found herself trapped in a game of love that she didn't want to be part of anymore, but didn't at the time have the strength to walk away from. It became a battle between her head and heart. In the end, her head won.
So, if anyone can relate to the feeling of wanting to be treated with respect by someone you adored and being prepared to walk away if your value and your sense of worth is being trampled upon, then you can understand the emotions and intensity behind the song.
Get the song from below and don't forget to share it.
Total Views: 359 ,
"If You Want Good Husbands Fix Your Brains Not Your Body" – Shatana Fires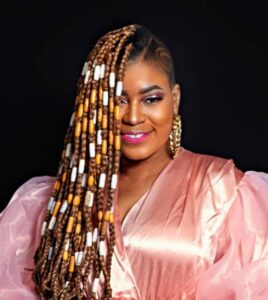 Firebrand, Shatana has vented her spleen on "slay queens" who have developed the habit of enhancing their bodies to attract men to do their biddings. Shatana explained that although men may seem to be in tune with such ladies, it is mostly for a moment when these men see that such ladies bring nothing to the table.
She advised that it will be in their own interest if they invest those huge monies spent on enhancing their bodies to "fix their brains" to gain knowledge instead. She quizzed that after all the liposuctions, artificial implants yo enlarge breasts, tummy trimming and tucking, why are these ladies still single? The irony!
Checkout the video of what she projected in it's entirety from below.
The vociferous songstress, Shatana has a new jam out titled, "Dem No Reach" which features Kiaani. The song's subject matter is akin to the power of God working over principalilties and making one utterly prosperous. Checkout the record from below.
Total Views: 708 ,
Forgive Kd – Obaa Hemaa (Kiss Daniel Odo Cover)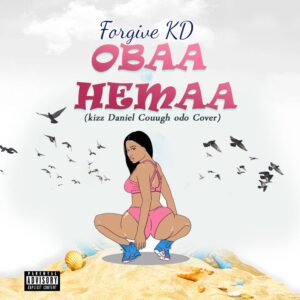 Forgive kd the indomie hit maker from Akwatia eastern region has dropped his first song, this year for his fans to enjoy.
The song, "Obaa Hemaa" which is a cover Kizz Daniel's 'Cough' was mixed by Datmixlord.
Download, enjoy and share the song from below.
Total Views: 596 ,