Ghana Reggae Dancehall Awards (GRDA) Announces The First Edition
The Board of the Ghana Reggae Dancehall Awards is thrilled to announce its maiden edition for Reggae and Dancehall musicians and industry players to have their own awards to celebrate their works.
The Ghana Reggae Dancehall Awards (GRDAs) is a platform to celebrate and honor past and present contributions to the development of reggae and dancehall music in Ghana. The GRDAs among other things aims at rewarding excellence by celebrating deserving artistes through a credible, homegrown awards scheme. The Ghana Reggae Dancehall Awards will commence with a call for entries in April and climax with the awards night in early August.
The GRDAs has over twenty categories which include Best Reggae Song, Best Dancehall Song, Best International Collaboration, and Lifetime Achievement Award. Other categories include Best International Artiste, Best MC, and Best Mixtape. Other activities which will herald the awards night include an international launch in the United Kingdom, a nominees' jam, and a symposium on the music industry.
Reggae and dancehall lovers and aficionados in Ghana have long bemoaned the fact that although Ghanaians love reggae and dancehall music, the genre is not adequately celebrated in existing awards schemes. As a result, news that an awards scheme devoted exclusively to reggae and dancehall is cause for celebration.
Total Views: 716 ,
"If You Want Good Husbands Fix Your Brains Not Your Body" – Shatana Fires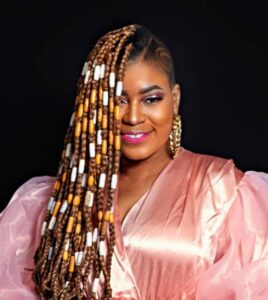 Firebrand, Shatana has vented her spleen on "slay queens" who have developed the habit of enhancing their bodies to attract men to do their biddings. Shatana explained that although men may seem to be in tune with such ladies, it is mostly for a moment when these men see that such ladies bring nothing to the table.
She advised that it will be in their own interest if they invest those huge monies spent on enhancing their bodies to "fix their brains" to gain knowledge instead. She quizzed that after all the liposuctions, artificial implants yo enlarge breasts, tummy trimming and tucking, why are these ladies still single? The irony!
Checkout the video of what she projected in it's entirety from below.
The vociferous songstress, Shatana has a new jam out titled, "Dem No Reach" which features Kiaani. The song's subject matter is akin to the power of God working over principalilties and making one utterly prosperous. Checkout the record from below.
Total Views: 448 ,
I Gave Shatta Wale To Terry Bonchaka To Teach Him – Kay Smooth Alleges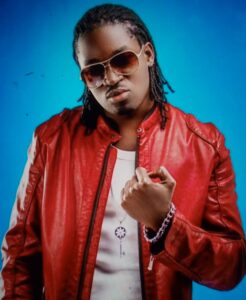 Music great Kay Smooth has made some wild ostensible claims about the Ghanaian dancehall king, Shatta Wale which is buzzing wildly on media spaces. Kay Smooth explains that he indirectly made Shatta Wale who he is today.
Kay Smooth made this allegation on Power FM's Entertainment Show with Agyemang Prempeh last Saturday. He unfolded that Shatta was his school son in Winneba Secondary School and that at one of their fun fairs, he introduced Shatta Wale to late veteran musician, Terry Bonchaka, and begged him to mentor him. He further unraveled that he sometimes took Shatta to Terry's house so Wale could learn from Terry.
Kay Smooth furthered that Shatta Wale had a time past invited him home and admitted to Pope Skinny who was present at that moment that indeed he (Kay Smooth) was the one who made him.
Check out exactly what he said on Power Entertainment's show from below.
Also checkout some of Kay Smooth's most recent songs.
Follow Kay Smooth on the following social media fora:
Facebook – Kay Smooth
Instagram – kaysmoothmusic
Total Views: 1501 ,