Ghanaian Artistes Are Talented But Nigerian Artistes Invest Largely In Their Craft" – Joseph Matthew Laments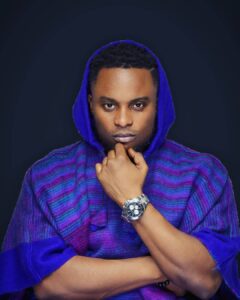 Award-winning Ghanaian afro-gospel singer and songwriter, Joseph Matthew has ranted on the issue of Nigerians being ahead of Ghanaians in the music front.
According to Joseph Matthew, it is not as if Nigerian musicians produce better sounds than Ghanaians do but they, Nigerians are a bit ahead because they have some serious investors who invest in their artistes and that their population is ten times larger than Ghana's.
"Ghana is like a state in Nigeria. We have less than 40 million population as compared to Nigerians who have a whooping a little over 300 million population. It means we are even doing well competing with numbers like that.  In order to get to the top, we do not need just good content. Ghanaians are even more talented than the Nigerians," he told Okyerefour on Hot 93.9FM
The 'Nyame Ye' crooner disclosed that Nigerians always have an upper hand than Ghanaians because of the kind of support the whole populace shows their artistes, and also how  their music promotion methods are structured is above par.
"Ghanaian artistes are always crying about money but Nigerians wouldn't mind breaking the bank just to market their music. They really support themselves unlike Ghanaians" he added.
Joseph Matthew whose current song 'Blessed' is regarded as the best Urban gospel song currently, not just in Ghana but in Africa, said making money as an artiste in recent times is strategic and as such, Ghanaian musicians must be ready to invest heavily in marketing their craft. That, according to the UK-based Ghanaian afro-gospel singer is the only way they could make returns.
Have a feel of Joseph Matthew's "Blessed" from below.
Total Views: 231 ,
Prophet Joseph Atarah – Adom Nyame (Official Video)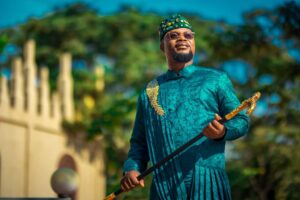 Prophet and gospel singer Prophet Joseph Atarah has released another classic music video for his new single titled "Adom Nyame".
Adom Nyame's video tells the story of Joseph and it's very colorful.
The video was directed by Skyweb Video.
Watch video from below.
Total Views: 541 ,
Phanta Bwoy – Far Away – (Prod. By Genesix Did It)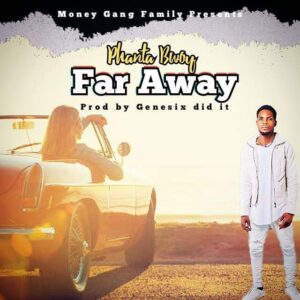 Money Gang Family (Mogafa4lyf) frontier Phanta Bwoy is here again with a brand new song dubbed Far Away. It's a love song, very danceable with sweet Melodies which is suitable for parties and all occasions.
His unique style and the catchy lyrics make the song a mind blowing one.
There's no doubt, this is one of the best songs released so far this year. Far Away is a worldwide hit. Kindly click on the link below to download
Total Views: 530 ,