Ghanaian Artistes Are Talented But Nigerian Artistes Invest Largely In Their Craft" – Joseph Matthew Laments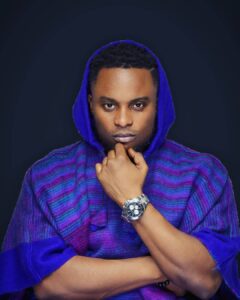 Award-winning Ghanaian afro-gospel singer and songwriter, Joseph Matthew has ranted on the issue of Nigerians being ahead of Ghanaians in the music front.
According to Joseph Matthew, it is not as if Nigerian musicians produce better sounds than Ghanaians do but they, Nigerians are a bit ahead because they have some serious investors who invest in their artistes and that their population is ten times larger than Ghana's.
"Ghana is like a state in Nigeria. We have less than 40 million population as compared to Nigerians who have a whooping a little over 300 million population. It means we are even doing well competing with numbers like that.  In order to get to the top, we do not need just good content. Ghanaians are even more talented than the Nigerians," he told Okyerefour on Hot 93.9FM
The 'Nyame Ye' crooner disclosed that Nigerians always have an upper hand than Ghanaians because of the kind of support the whole populace shows their artistes, and also how  their music promotion methods are structured is above par.
"Ghanaian artistes are always crying about money but Nigerians wouldn't mind breaking the bank just to market their music. They really support themselves unlike Ghanaians" he added.
Joseph Matthew whose current song 'Blessed' is regarded as the best Urban gospel song currently, not just in Ghana but in Africa, said making money as an artiste in recent times is strategic and as such, Ghanaian musicians must be ready to invest heavily in marketing their craft. That, according to the UK-based Ghanaian afro-gospel singer is the only way they could make returns.
Have a feel of Joseph Matthew's "Blessed" from below.
Total Views: 311 ,
"If You Want Good Husbands Fix Your Brains Not Your Body" – Shatana Fires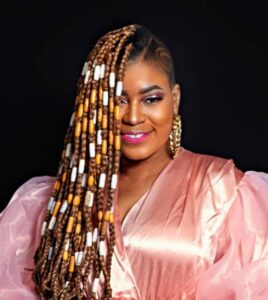 Firebrand, Shatana has vented her spleen on "slay queens" who have developed the habit of enhancing their bodies to attract men to do their biddings. Shatana explained that although men may seem to be in tune with such ladies, it is mostly for a moment when these men see that such ladies bring nothing to the table.
She advised that it will be in their own interest if they invest those huge monies spent on enhancing their bodies to "fix their brains" to gain knowledge instead. She quizzed that after all the liposuctions, artificial implants yo enlarge breasts, tummy trimming and tucking, why are these ladies still single? The irony!
Checkout the video of what she projected in it's entirety from below.
The vociferous songstress, Shatana has a new jam out titled, "Dem No Reach" which features Kiaani. The song's subject matter is akin to the power of God working over principalilties and making one utterly prosperous. Checkout the record from below.
Total Views: 509 ,
Forgive Kd – Obaa Hemaa (Kiss Daniel Odo Cover)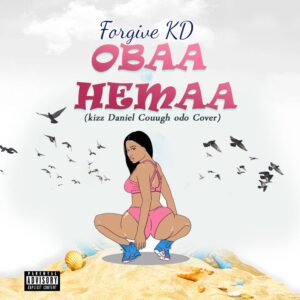 Forgive kd the indomie hit maker from Akwatia eastern region has dropped his first song, this year for his fans to enjoy.
The song, "Obaa Hemaa" which is a cover Kizz Daniel's 'Cough' was mixed by Datmixlord.
Download, enjoy and share the song from below.
Total Views: 460 ,