Gyebi1 Takes Amapiano To The Next Level As He Features Two SA Legends On His, "Men Rush" Banger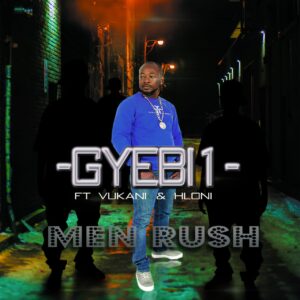 South African based Ghanaian musician, Gyebi1 has released a new Amapiano song titled, 'Men Rush'. The song which features South Africa's finest artistes, Vulkan and Hloni is a jaw breaker in the Amapiano world.
The song flares the famous Zulu language of South Africa mixed with that of a typical Ghanaian language called, Twi.
Gyebi1 together with Vulkan and Hloni  by this Sony show how the real Amapiano genre is really done, and not the diluted ones that some Ghanaian and Nigerian musicians are serving us.
Enjoy, download, stream or buy the song from below and judge for yourself.
Total Views: 204 ,
Nyarko Releases "You" Off Her Upcoming "Vibes" EP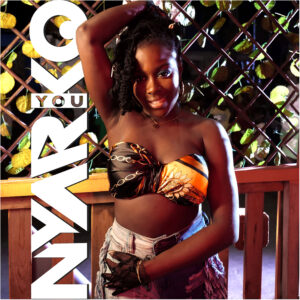 After serving three bops in 2022, Ghanaian-Dutch rapper, Nyarko is back to show her fans and music
lovers a new side. The Dutch-born femcee starts the year with a mid- tempo love song, "You."
The single showcases Nyarko's vulnerable and romantic side while delivering her signature fiery energy. The song, "You" released on March 16, also reflects her versatility as an artist and her ability to create music that
resonates with her audience. With its catchy beat and relatable lyrics, "You" will become every fan's favorite
and cement Nyarko's place as one of Ghana's and the Netherlands' rising stars.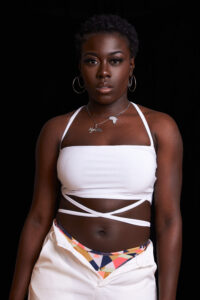 "You" features production from Nigerian Afrobeat producer Barobeatz. It is the first single off her debut EP, "Vibes", which is set for release in April. The seven-track EP will also include her previously released single "Mood." With the upcoming release of her debut EP, "Vibes", fans can expect to hear more of Nyarko's unique sound and storytelling abilities. The project promises to be a dynamic collection of tracks showcasing Nyarko's range as a singer cum songwriter.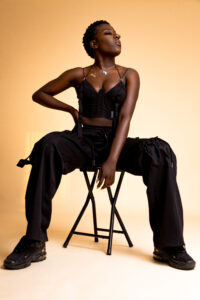 Giving music lovers a sneak peek of the EP, Nyarko said, "The EP touches on different themes; that is
why it is called Vibes: because every song brings a different vibe." "From confidence to the celebration
of life to love and focusing on oneself, everyone can relate to at least two songs on the project.
Stream the song from below.
Connect with "Nyarko" on the following social media fora:
Twitter – @OfficialNyarko1
Instagram – @OfficialNyarko
TikTok – @OfficialNyarkoo
Facebook – @OfficialNyarko
YouTube – @OfficialNyarko
For Press and General Enquiries.
E-mail – [email protected]
Total Views: 41 ,
Bisa K'dei's Father Calls Him The "King Of Highlife" In Heartfelt Birthday Message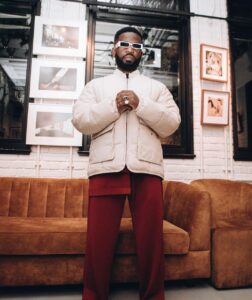 Highlife king Bisa Kdei has been making waves on the Highlife scene for years, but recently he received high praise from someone who has known and supported him for his enter life. In a birthday message he posted on social media, Bisa Kdei's father called his son the king of Highlife music
It's clear that music runs in the family. Bisa Kdei whose real name Ronald Kweku Dei Appiah was born in the Eastern Region of Ghana. Both his mother and father were into authentic Highlife music, and that upbringing made him fall in love with the music genre
Bisa K'dei's father has been his biggest supporter from the start as evidenced by the heart felt message he posted on social media. In his birthday message, Mr Appiah praised his songs talent and hardwork and said that Bisa Kdei is the current musician keeping the genre alive
Over the years Bisa Kdei has released multiple successful albums and singles and has won several awards for his work
Bisa K'dei's fathers message is a testament yo the impact his son has made in the music and society as a whole. With his impressive blend of Highlife music, activism and hardwork, Bisa Kdei is well on his way to living up to his father's claim that he is indeed the king of Highlife music.
Total Views: 419 ,