King Paluta Shakes the Rap Fraternity With New Song "Allegation"
Ghanaian musician King Paluta has unleashed his much-anticipated song "Allegation"
Stream Allegation Here: https://orcd.co/kp_allegations
King Paluta reaffirms his presence and relevance in the music scene especially the rap fraternity with "Allegation" after a successful release of "On Board" and "Satan".
The rap genius takes us back into the days of the 90's to drop a 90's hip hop song which he vehemently expresses his sentiments.
He addresses personal and social issues on this particular song.
Winning the hearts of many, he decides to listen to their plead after they constantly requested him to drop a rap song via his social media platforms and he has decided to give them some creative and mind-blowing which is tend to cause frenzy in the Ghana music fraternity.
"Allegation" was produced by Joe Kole Beatz
Kindly check the song below:
Kindly follow him on his social media connects below:
Facebook: https://web.facebook.com/kingpalutamusic
Instagram: https://www.instagram.com/kingpalutamusic/
Twitter: https://twitter.com/KingPalutaMusic
Youtube: https://www.youtube.com/channel/UCP2a-JAUTtTNfMY3KRBlKeQ/videos
Audiomack: https://audiomack.com/KingPalutaMusic
Bookings & Press Contact: +233246074607.
Total Views: 252 ,
Asiedu Kanokore Advices All And Sundry Not To Judge In "Don't Judge Me"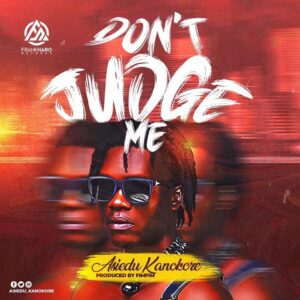 Young music gem, Asiedu Kanokore has released yet another thought provoking jam he dubs, "Don't Judge Me".
The track as produced by Fimfim projects the reason why we have to live people to enjoy their lives.
Judging people because of who they are is nonsensical, they were literally born that way, as reiterated by Asiedu Kanokore in his new song.
The cocktail of hiplife vibes, highlife basses and Afrobeats synths and organs will put you in a partying/dancing trance or into a thoughtful state depending on the mood you are in. In other words, this new jam is a multi purpose functional song.
Without much ado, I present to you "Don't Judge Me" by Asiedu Kanokore. Don't forget to share with others too.
[Stream/Buy]
Total Views: 54 ,
Joseph Matthew Set To Release New "Promise Land" Banger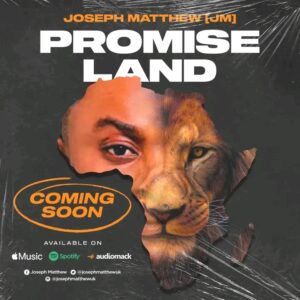 Contemporary gospel artiste and Afro-gospel crooner, Joseph Matthew is readying his latest song, "Promise Land" for release. The novel song which is his first for the year drops in July.
After his release of "Blessed", last year which figuratively blew the minds of Gospel heads has had his fans thirst for a new project from him. "Blessed" was a fusion of sound cultures, predominantly Afrobeat and highlife. This new flavor caught the attention of many music lovers because it was something new in the lenses of the Gospel Music known. It immediately shot Joseph Matthew to fame in and outside Ghana.
"The new song, "Promise Land" set to be released in a July promises to be ear worthy and full of the gospel", Joseph Matthew exclaimed.
Watch this space for more about the new new song. Also, checkout "Blessed" from below.
Total Views: 332 ,