Lynks Klodin Launch's 'AKOMA' Kente Scrubs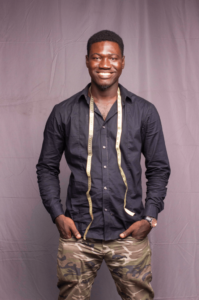 Lynks Klodin is a fashion based brand whose creative director is Bernard Nii Afadi Acquah, a young vibrant designer, also a health worker whose aim is to take African fashion to the rest of the world. The brand is a fast growing one located in Ghana.
Lynks Klodin visualizes, creates ideas and produces designs by hand. Lynks Klodin keeps tab with emerging fashion trends relating to fabrics, colours and shapes. The Brand produces products to ensure a balance between different economic values. Lynks Klodin's strategy is to give a major edge in increasingly competitive markets.
Scrubs are the sanitary clothing worn by surgeons, nurses, physicians and other workers involved in patient care in hospitals. They are now worn by many hospital personnel. Their use has been extended outside hospitals as well, to work environments where clothing may come into contact with infectious agents e.g. Veterinary and disease control officers etc.
Akoma scrubs, I call my designs of modern and trendy scrubs come in a wide variety of colors and patterns. They are made of cotton. solid colors with a touch of Kente which is associated with earth's generosity, royalty, wealth, high status, spiritual purity etc.
Akoma is a symbol found in a lot of Kente designs which originates from the Asante kingdom in Ghana. Its literal meaning is "the heart" and represents love, unity, endurance, patience, tolerance, goodwill, and faithfulness. Akoma also symbolizes tolerance in the face of frustration and stresses the need for patience.
Akoma scrubs is Beautiful in Its Simplicity, Artistically Inspired, will Enhance Your Beauty and Make You Feel Good Inside out.
This Trendy Clothing line was fully financed by Madam Joycelyn Baidoo Kemokai who has great love for African Kente, her brand MzJoyceefashion is the sole retailer in USA and Europe. Content was directed by Margaret Baidoo.
Order the Trendy Akoma Scrubs from Lynksklodin by calling or send a WhatsApp to 0244573669 or email: [email protected]
Interact on social media; Facebook: lynksklodin, Twitter: @lynksklodin and Instagram: @bra_lynks
Total Views: 208 ,
New King Demonstrates His Mysical Prowess On New Single, "Yaa Mansah"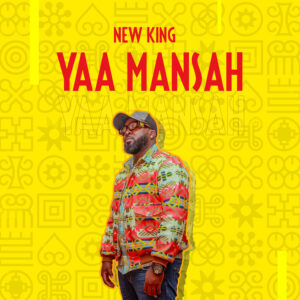 In context, the song is about a young lady named "Yaa Mansah." The song also conveyed a message to promote New King's love for this lovely lady, who later turns out to be his worst nightmare.
In addition to dominating the song with his singing abilities, New King proved an expert in singing and rap culture.
The vigour of his performances amply demonstrated his contentious arginine.
New King has grown beyond every spectrum of becoming a top musician since his inception into the music art scene.
Previous releases such as 'Don't Change, Fiona' and others attest to his bright future.
The young musician's potential has piqued the interest of many music fans, leading to the release of "Yaa Mansah," which is now available in all digital music stores and streaming platforms.
Total Views: 20 ,
Shatana's Song "Ka Ne Wu" Goes Viral As Fans Jam To It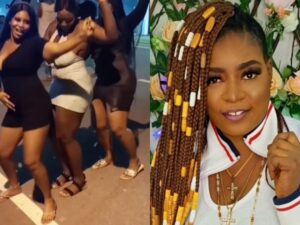 Songstress and queen of conscious music in Ghana, Shatana has entered the trends on social media with her newly released single, "Ka Ne Wu". The song which was released a week ago has appealed to the masses and music lovers. Due to this, many are those who are making videos with it on all media fora.
The masterpiece, "Ka Ne Wu" posits that being truthful always is the key to self actualization and success. Speaking truth  to power without favour is prime in all our endeavors. Also the musician talked about past leaders and influential people who spoke the truth to death but their legacies lives on.
The song which is a mid tempo although didactic will get you grooving owing to the sweet melodies which spices it. This is the more reason, fans could not help but go gaga with the song all over social media. As ladies twerked wildly to the beat and gentlemen danced with their girlfriends with it, another sect also replicated the lyrics with a skit or role play.
Enjoy a compilation of the videos from below.
Also stream, download, listen, enjoy, and share "Ka Ne Wu" by Shatana from below.
Total Views: 863 ,