Meet Kojo Trilla; The Sound Of The New Age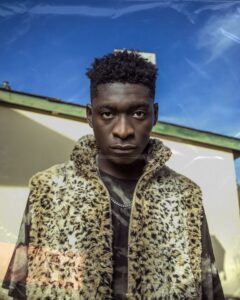 Among a vital crop of young voices stirring up Ghana's music, the artist is steadily establishing himself as a reliable hit architect, speaking to the masses using music as his tool
Kojo Trilla was born Gilbert Kojo Asamoah in Kumasi and began pursuing music from a young age. Before taking on music full time, he's lived most of his life around music and also managing to overcome a few challenges on his career path.
Those days are behind him now as he settles into the life of a musician which has tend to be a household name. He is behind the smash hit single "WOW", with derived inspiration from most of the songs he got exposed to during his childhood. He has bring forth the sound of the new age. Well known for his collaborations with a few artistes has made him the peoples favorite by default.
Stream WOW On All Platforms:   https://lnk.to/KojoTrilla-WOW
With a few years' experience and lessons learnt from the industry he has been able to blend the sounds of time and the unique elements of the Afro-beats and our indigenous Highlife sound. With vibrations of joy, celebration and also announcing my stay in the industry. "Music they say is a universal language and this is the time I deem right to carry the message across. From writing to the production of this song (WOW), I spent most of my hours researching into what really goes on in the streets and the modern day youth will say. I appreciate anyone that contributed immensely to bring this project to light." He added.
For industry watchers, Kojo Trilla's versatile craftsmanship and diaristic lyricism, demonstrated over myriad of genres including hip hop, Afropop, highlife, R&B and hiplife, distinguish him as one for the long haul and not merely a flash in the pan.
We bring you the first smash hit single of Kojo Trilla, ideal both as a reminder to existing fans of his creative genius and a starter pack for those not yet familiar with his music.
Watch The Official Music Video For KOJO TRILLA "WOW"
Total Views: 232 ,
Naf Kassi ft Prince Bright (Buk Bak) – Dadie Anoma (Prod by DDT)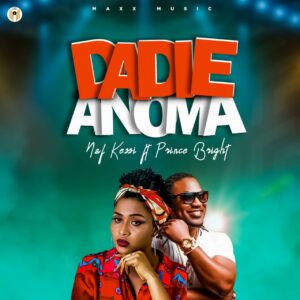 Award winning multifaceted Ghanaian songstress Naf Kassi unlocks another dazzling and excellent audio labeled, "Dadie Anoma" with legendary Ghanaian artist Prince Bright of the famous group Buk Bak, to give his listeners different melodies to listen to.
Naf Kassi and Prince Bright really put in their best efforts into this wonderful harmony titled, 'Dadie Anoma' which is a mind-blowing and stunning euphony, sure to serenade your minds and earbuds.
"Dadie Anoma" is a mordern day Highlife fused with a lil bit of Afrobeat with Production credit to DDT.
Stream, Download and party with this potential club banger now! Enjoy.
noma" is a mordern day Highlife fused with a lil bit of Afrobeat with Production credit to DDT.
Stream, Download and party with this potential club banger now! Enjoy
Total Views: 195 ,
Rap Fada's New Single Enjoys Massive Recognition After Release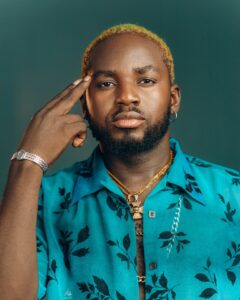 Rap Fada, real name David Annan, a Ghanaian rapper born and raised in Asafo, was spotted in boxers years ago, which became his trademark. He stated that he wants to be an original and not a copy of any other artist, thus the birth of that brand.
Listen to the song Here: https://audiomack.com/rapfada/song/u-go-chop-slap-1
Rap Fada, after rebranding and taking Ghanaian singer and songwriter, Gladstorm Kwabena Akwaboah Junior's advice, released 'Style Biaa Bi', which became a street anthem and is still the talk of the day.
The rap sensation has released his first single of 2023, titled 'You Go Slap', which is receiving massive airplay and amassing impressive numbers shortly after its release.
He is currently on a tour to promote his new single, and he is been warmly welcomed by all media outlets.
Enjoy the official video below
Total Views: 215 ,