Meet Mochio Vee, The Cameroonian Singer Taking Over The World By Storm
Mochio Vee, born Veronique Mochio Nempe Ewune is a Cameroonian singer based in Ghana. Mochio Vee, her stage name is coined from her natural name.
Mochio Vee had her basic and secondary education at Baptist Comprehensive Collage Buea, Inter Comprehensive High School, all in Buea, Cameroon. She went on to gain an HND at the  Higher Institute Of Management Studies, also in Buea, Cameroon. She is currently pursuing a degree in BudgetManagement at the Brigham Young University, Idaho USA.
She served as a missionary in the church of Jesus Christ Of Latter Day Saint for 24 months in Accra mission Ghana.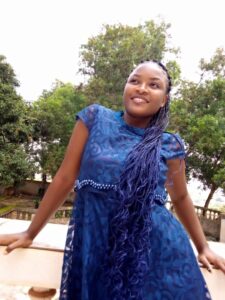 Mochio Vee's parents are  Mathias Mochio Nempe and  Esther Nanyongo Ekonde.
Mochio first realized her vocal ability when she was eight years old when she sang in church. Since then, she has been singing at events, functions and corporate programs.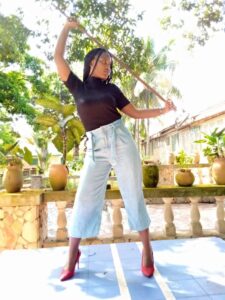 Mochio Vee is signed unto Mamone Production. Her power lies in the  Afrobeat and Gospel genre. Mochio is very unique in music because of her vocal dexterity and the soothing but powerful nature of  her voice.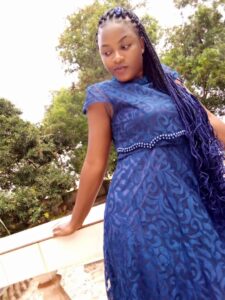 Mochio Vee who has dropped a rendition of Kiss Daniel, "Lie" which is currently trending is gearing go to release her maiden single early December.
It is Mochio Vee's philosophy to be a voice for others and make an impact in the life of people all across the world.
Watch the trending cover of Kiss Daniel's "Lie" done by Mochio Vee from below;
Follow Mochio Vee on the following social media fora;
Instagram: mochioveronique
Facebook: Mochio Veronique
Youtube: Mochio Vee
Total Views: 284 ,
Shatana's Song "Ka Ne Wu" Goes Viral As Fans Jam To It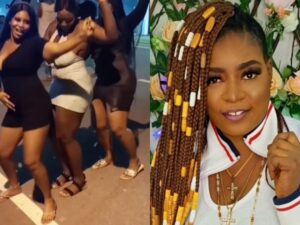 Songstress and queen of conscious music in Ghana, Shatana has entered the trends on social media with her newly released single, "Ka Ne Wu". The song which was released a week ago has appealed to the masses and music lovers. Due to this, many are those who are making videos with it on all media fora.
The masterpiece, "Ka Ne Wu" posits that being truthful always is the key to self actualization and success. Speaking truth  to power without favour is prime in all our endeavors. Also the musician talked about past leaders and influential people who spoke the truth to death but their legacies lives on.
The song which is a mid tempo although didactic will get you grooving owing to the sweet melodies which spices it. This is the more reason, fans could not help but go gaga with the song all over social media. As ladies twerked wildly to the beat and gentlemen danced with their girlfriends with it, another sect also replicated the lyrics with a skit or role play.
Enjoy a compilation of the videos from below.
Also stream, download, listen, enjoy, and share "Ka Ne Wu" by Shatana from below.
Total Views: 577 ,
Bisa K'dei's Father Calls Him The "King Of Highlife" In Heartfelt Birthday Message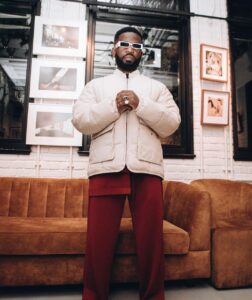 Highlife king Bisa Kdei has been making waves on the Highlife scene for years, but recently he received high praise from someone who has known and supported him for his enter life. In a birthday message he posted on social media, Bisa Kdei's father called his son the king of Highlife music
It's clear that music runs in the family. Bisa Kdei whose real name Ronald Kweku Dei Appiah was born in the Eastern Region of Ghana. Both his mother and father were into authentic Highlife music, and that upbringing made him fall in love with the music genre
Bisa K'dei's father has been his biggest supporter from the start as evidenced by the heart felt message he posted on social media. In his birthday message, Mr Appiah praised his songs talent and hardwork and said that Bisa Kdei is the current musician keeping the genre alive
Over the years Bisa Kdei has released multiple successful albums and singles and has won several awards for his work
Bisa K'dei's fathers message is a testament yo the impact his son has made in the music and society as a whole. With his impressive blend of Highlife music, activism and hardwork, Bisa Kdei is well on his way to living up to his father's claim that he is indeed the king of Highlife music.
Total Views: 659 ,