Meet Nigerian Gospel singer "Firkshur-grin" – Biography
Full name: Iwu Modestus Onyeka
State of origin: Imo State
Date of birth: 12/05/1986
Nationality: Nigerian
It all started when he was in secondary school. As a literature student, he use to appreciate to a great extent the writing of some recognized poets. Whenever he's reciting a poem, he tried to place himself in the position of the writer in order to deduce the passion that compelled him to write.
At a point, he was taken over by aesthetic feelings for poetic works that he was driven to express his own thoughts in such writing.
Meanwhile, he love music and like singing the beautiful songs by music stars hence he deemed music the fastest way to communicate and distribute his written thoughts to the world.
One night,while he was meditating, he thought to himself… If he can perfectly sing the songs of other artists and by study can create some reasonable writing, all he needed more is to understand how to combine beats and writing in an agreeable formula and his dream will be achieved. He started by personalizing the lyrics of any existing song to see what comes out.
Onwards, he would cook up beats by the clapping of his hands to flow in his own way. And the results were great, just then he knew that he had discovered his talent. According to him, It became so interesting that it was all over him.
Some friends who happened to notice, made a mock of him while some encouraged him to move on. He tried but couldn't get any support from friends and family as nobody believed him.
So he had to hold on until after he graduated from the university and started his own business then dusted up the talent. Due to his relationship with God, among other thoughts, none is to him as satisfying as ones expressed in songs to praise and worship the almighty God. And here he comes.
Total Views: 180 ,
Songstress, Naja Steals Show At "Onua Showtime With Mcbrown"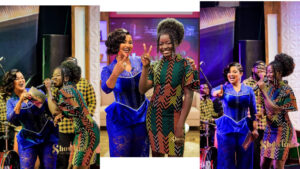 Empress Nana Ama Mcbrown Endorses Rising Female Singer NAJA After showcasing her enormous and enviable talent with a performance on Onua Tv's 'Showtime With Mcbrown', rising Ghanaian singer and number one hitmaker Naja has been endorsed by the eloquent Nana Ama Mcbrown as the next big female act to come from the shores of Ghana.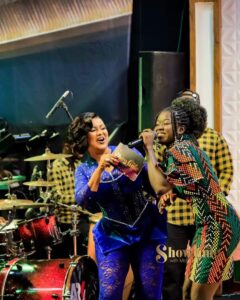 The young singer partnered with the Ark Band to give a stellar performance commencing last Sunday's edition of 'Onua Showtime With Mcbrown'.The show which is growing to become one of the biggest to be aired on national television served its audience with great music and intellectual conversation and had Naja and the legendary Ofori Amponsah as special guests.
Introducing the young artiste on the show, Nana Ama Mcbrown indicated her love for the young musician and conferred on the young musician that her silky melodious output, coupled with talent and unaltered black beauty will shoot her to become 'number 1' in the music scene.Naja has attained features with avts like Akwaboah, Strongman and Obibini, all whose songs she performed on the night.She also did a special rendition of her hit 'Number One' for Mcbrown.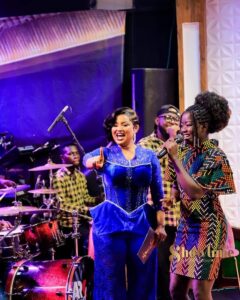 Born Henrietta Marfowaa, the Brong Ahafo-based singer shot into fame after emerging winner of Joyprime's reality talent show Prime Studios. Her magnificent talent over the years has propelled her to perform at the GUBA awards in Rwanda where she met the Grammy CEO courtesy Dentaa. Naja has released her maiden musical EP dubbed "Taste Of Love" .
See Link Below
https://yve.fanlink.to/TasteOfLove
Total Views: 366 ,
"If You Want Good Husbands Fix Your Brains Not Your Body" – Shatana Fires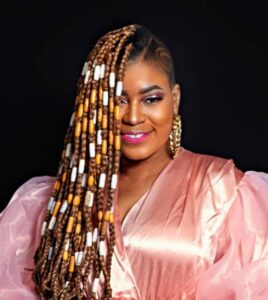 Firebrand, Shatana has vented her spleen on "slay queens" who have developed the habit of enhancing their bodies to attract men to do their biddings. Shatana explained that although men may seem to be in tune with such ladies, it is mostly for a moment when these men see that such ladies bring nothing to the table.
She advised that it will be in their own interest if they invest those huge monies spent on enhancing their bodies to "fix their brains" to gain knowledge instead. She quizzed that after all the liposuctions, artificial implants yo enlarge breasts, tummy trimming and tucking, why are these ladies still single? The irony!
Checkout the video of what she projected in it's entirety from below.
The vociferous songstress, Shatana has a new jam out titled, "Dem No Reach" which features Kiaani. The song's subject matter is akin to the power of God working over principalilties and making one utterly prosperous. Checkout the record from below.
Total Views: 1503 ,