Meet Sheltah Lyrichal, The Hot Dancehall Artiste Rising Fast From Volta Region
Sheltah Lyrichal, The Hot Dancehall Artiste Rising Fast From Volta Region
Akatsi comes to mind too when Ghanaian music pundits are mapping matches against Nima and Ashaiman for a typical lyrical dancehall clash, but will Sheltah Lyrichal be picked to aid the Akatsi side? Yeah, he is a befitting pick and can help make the clash trophy the Ewe's at the grand finale.
Sheltah Lyrichal, even just at the tip of his ongoing fast rise, has already shown signs of due competitiveness by releasing master-size passa-passa songs that marked him ready for any lead musical role that will shoot Ho up to top fame. So, bring the clash on.
By solo research or pop poll, any fair critic's top ten promising artistes list of the young crop of dancehall artistes in the Volta region won't miss Sheltah Lyrichal, as he has worked his way up hard enough to an indispensable status that merits such a noble list any day.
Winning more hearts in Akatsi and her sister towns with his authentic dancehall brand and a songwriting scope that spans all the core themes the dancehall genre is identified with, Sheltah Lyrichal also stands a sure chance of being easily accepted in the world dancehall market. This is, more because he has all that it takes to please die-hard dancehall consumers at all levels.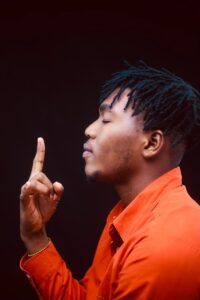 "Mr Badman", Sheltah's most recent single is rotating on some Dubai radio stations now. It has since then been a guide track that has trooped more new fans to his previous releases and videos on YouTube.
Sheltah Lyrichal makes a 360 spin around the dancehall genre with a seasoned versatility, being able to voice up party vibe work, girl tunes, conscious themes and the good old raggamuffin retro styles that sold the genre to America, Asia and Europe back in the days.
Rosie World Records, the Australia-based record label holding Sheltah Lyrichal, knows not sleep. The label is tirelessly working around the clock to give Sheltah a due career mileage before the year ends.
Source: BLOG: i360e.com
Total Views: 152 ,
Bisa K'dei's Father Calls Him The "King Of Highlife" In Heartfelt Birthday Message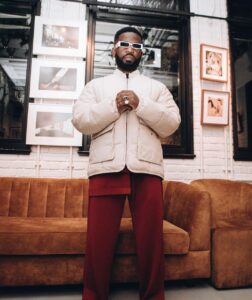 Highlife king Bisa Kdei has been making waves on the Highlife scene for years, but recently he received high praise from someone who has known and supported him for his enter life. In a birthday message he posted on social media, Bisa Kdei's father called his son the king of Highlife music
It's clear that music runs in the family. Bisa Kdei whose real name Ronald Kweku Dei Appiah was born in the Eastern Region of Ghana. Both his mother and father were into authentic Highlife music, and that upbringing made him fall in love with the music genre
Bisa K'dei's father has been his biggest supporter from the start as evidenced by the heart felt message he posted on social media. In his birthday message, Mr Appiah praised his songs talent and hardwork and said that Bisa Kdei is the current musician keeping the genre alive
Over the years Bisa Kdei has released multiple successful albums and singles and has won several awards for his work
Bisa K'dei's fathers message is a testament yo the impact his son has made in the music and society as a whole. With his impressive blend of Highlife music, activism and hardwork, Bisa Kdei is well on his way to living up to his father's claim that he is indeed the king of Highlife music.
Total Views: 448 ,
Multimedia's Prynce Johnson Bags Nomination At Foklex Media Awards 23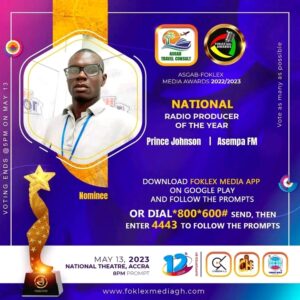 Multimedia's grand radio producer, Prynce Johnson had done his company good as he gets nominated for the "National Radio Producer Of The Year" category at this year's Foklex Media Awards.
Prynce Johnson who produces for the Asempa 94.7 FM's Showbiz Review and Adom 106.3 FM's Entertainment Hall shows got the nomination for Asempa FM, a subsidiary of Multimedia.
The category had greats like, Dr. Shine of Adom FM, Bright Kofi Boakye of Wontumi FM/TV, Mubarak Yakubu of Angel FM, NKG of Onua FM, Obofour Michael of Agyenkwa FM, Godwin Dogbey of Okay FM and Mr. Haglah of Hitz FM.
The show which is scheduled for the 13th of May, 2023 has opened the  voting portal for all and sundry to vote for their favorites.
Total Views: 370 ,