Mya Sima Releases New Single Titled, "Mood"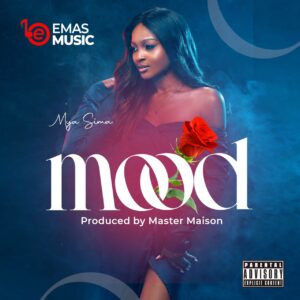 Under the auspices of Emas Agency,Belgium based Ghanaian RnB and afrobeat talented singer and songwriter, has released another song titled "Mood", and it is already receiving rave reviews from fans and music critics alike. The song which was released on Friday, 7th April 2023 has quickly amassed thousands of listeners on major streaming platforms.
"Mood" boasts a smooth R&B instrumental produced by the renowned producer, Master Maison, and Mya's rich melodic voice beautifully glides over the beat. The song showcases a tone of self-reflection, as Mya expresses her emotions and feelings towards life and love. The song has a laid-back feel-good vibe that will keep listeners nodding their heads and singing along.
One thing that particularly stands out in "Mood" is the way Mya's voice flows with such ease hitting all the right notes, giving the song an unforgettable tune. The lyrics of the song are heartfelt and relatable as they tell the story of a her current mood. The skillful use of metaphors in the song, perfectly describes Mya Sima juggling with doubt, all while trying to maintain a positive outlook.
Mya Sima is gaining more recognition and creating a versatile sound with each new song she releases. "Mood" follows her previous single "Sika Mpe Dede," which was also well received by her fans. With each new release she continues to showcase her versatility and developing artistry.
Overall, "Mood" is a testament to Mya's songwriting and vocal abilities. With this new release, Mya Sima has solidified her position as one of the most talented upcoming artists to watch in the music industry. The future looks bright for this rising star, and we anticipate more hits from her in the future.
"Mood" is now available on all major music streaming services. Check it out on BoomPlay, Apple Music, Spotify, Audiomack etc. For more information kindly follow her on all social media platforms @myasimaofficial
Stream via link below
Total Views: 61 ,
"If You Want Good Husbands Fix Your Brains Not Your Body" – Shatana Fires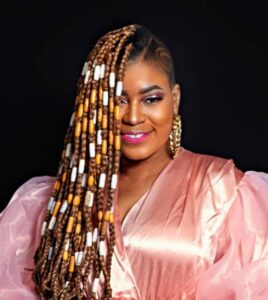 Firebrand, Shatana has vented her spleen on "slay queens" who have developed the habit of enhancing their bodies to attract men to do their biddings. Shatana explained that although men may seem to be in tune with such ladies, it is mostly for a moment when these men see that such ladies bring nothing to the table.
She advised that it will be in their own interest if they invest those huge monies spent on enhancing their bodies to "fix their brains" to gain knowledge instead. She quizzed that after all the liposuctions, artificial implants yo enlarge breasts, tummy trimming and tucking, why are these ladies still single? The irony!
Checkout the video of what she projected in it's entirety from below.
The vociferous songstress, Shatana has a new jam out titled, "Dem No Reach" which features Kiaani. The song's subject matter is akin to the power of God working over principalilties and making one utterly prosperous. Checkout the record from below.
Total Views: 735 ,
Forgive Kd – Obaa Hemaa (Kiss Daniel Odo Cover)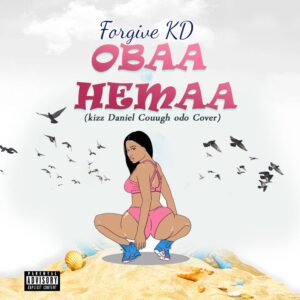 Forgive kd the indomie hit maker from Akwatia eastern region has dropped his first song, this year for his fans to enjoy.
The song, "Obaa Hemaa" which is a cover Kizz Daniel's 'Cough' was mixed by Datmixlord.
Download, enjoy and share the song from below.
Total Views: 605 ,