Nimako Collaborates With High T on 'My Dear Lady'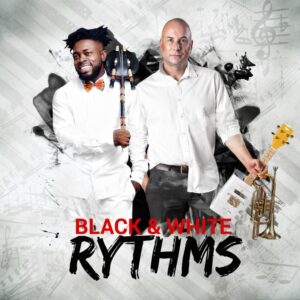 From the shores of Africa comes a brand new mind blowing music collaboration,
between BLACK UNIT ENTERTAINMENT based in Ghana and TRIPPLE X ENTERTAINMENT in Europe, Finland.
This masterpiece tittled "My Dear Lady" was composed by Nimako of B.U.E. and High T of Triple X fame, Finland.
'My Dear Lady' has feeling of the modern Afro vibe with an European touch. The song, 'My Dear' which is off their Black and White Rhythms album talks about a love story where the persona is showering unending praises unto his lover. Nimako and High T's 'My Dear' is currently trending on all  social media fora. It has tremendously gained grounds and seems to be the new love anthem on the streets for music lovers across the globe.
My Dear lady is one of the hits on the
(BLACK N WHITE RYTHMS ALBUM). An album that seeks to promote oneness,hope,love,peace and equality among all races.
After recent hullabaloo across the globe (THE BLACK AND WHITE RYTHMS ALBUM) sets the pace to tone
down the recent struggles of the world today. The lyrics,the beats,the originality and uniqueness of the songs communicates volumes.
The Album has a touch of the famous "Ukulele" of Hawaiian origin and other special African/European musical instruments. The Album was produced by Black Unit Records (Ghana), High-T Records (Finland),Noise Camp Studio (Finland) and Moshe And Sons in Israel!
Nimako who is the leading artist of Black Unit records and Co CEO  has worked with numerous
finest producer's like Hammer, Zap Mallet, King D, Fimfim, and
other top international producers. He released his latest solo Extended Play, entittled (AKOMA EP) which literally means 'Heart' in a Ghanaian local dialect. The Akoma EP is curently enjoying massive airplay on all music platforms, with constantly increasing views on Youtube. The talented musician is currently working in the studios with High T of Tripple X fame. Tripple X is a well known Scandinavian record label that has over the years produced hits and one of its leading musician High T is now the talk of town in Finland.
The songs made from this collaboration tickle the ear drums of many music lovers across the globe, and they are a must listen.
The black and white Rhythms album so far has two music videos and more are expected to be shot in Ghana and other European countries.
Black and White Rhythms has two versions, an international version for all and a Finnish version in which Nimako fully sings in Finnish.
Kindly check out "My Dear Lady" song and official music video in links below. Music video was directed and edited by Black Unit Concepts and shot by LexFilms.
Total Views: 204 ,
Shatana's Song "Ka Ne Wu" Goes Viral As Fans Jam To It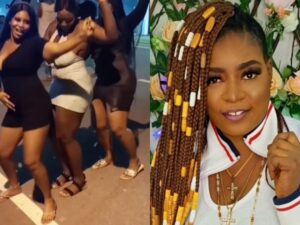 Songstress and queen of conscious music in Ghana, Shatana has entered the trends on social media with her newly released single, "Ka Ne Wu". The song which was released a week ago has appealed to the masses and music lovers. Due to this, many are those who are making videos with it on all media fora.
The masterpiece, "Ka Ne Wu" posits that being truthful always is the key to self actualization and success. Speaking truth  to power without favour is prime in all our endeavors. Also the musician talked about past leaders and influential people who spoke the truth to death but their legacies lives on.
The song which is a mid tempo although didactic will get you grooving owing to the sweet melodies which spices it. This is the more reason, fans could not help but go gaga with the song all over social media. As ladies twerked wildly to the beat and gentlemen danced with their girlfriends with it, another sect also replicated the lyrics with a skit or role play.
Enjoy a compilation of the videos from below.
Also stream, download, listen, enjoy, and share "Ka Ne Wu" by Shatana from below.
Total Views: 88 ,
Bisa K'dei's Father Calls Him The "King Of Highlife" In Heartfelt Birthday Message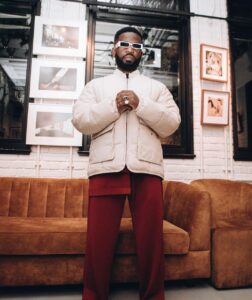 Highlife king Bisa Kdei has been making waves on the Highlife scene for years, but recently he received high praise from someone who has known and supported him for his enter life. In a birthday message he posted on social media, Bisa Kdei's father called his son the king of Highlife music
It's clear that music runs in the family. Bisa Kdei whose real name Ronald Kweku Dei Appiah was born in the Eastern Region of Ghana. Both his mother and father were into authentic Highlife music, and that upbringing made him fall in love with the music genre
Bisa K'dei's father has been his biggest supporter from the start as evidenced by the heart felt message he posted on social media. In his birthday message, Mr Appiah praised his songs talent and hardwork and said that Bisa Kdei is the current musician keeping the genre alive
Over the years Bisa Kdei has released multiple successful albums and singles and has won several awards for his work
Bisa K'dei's fathers message is a testament yo the impact his son has made in the music and society as a whole. With his impressive blend of Highlife music, activism and hardwork, Bisa Kdei is well on his way to living up to his father's claim that he is indeed the king of Highlife music.
Total Views: 510 ,